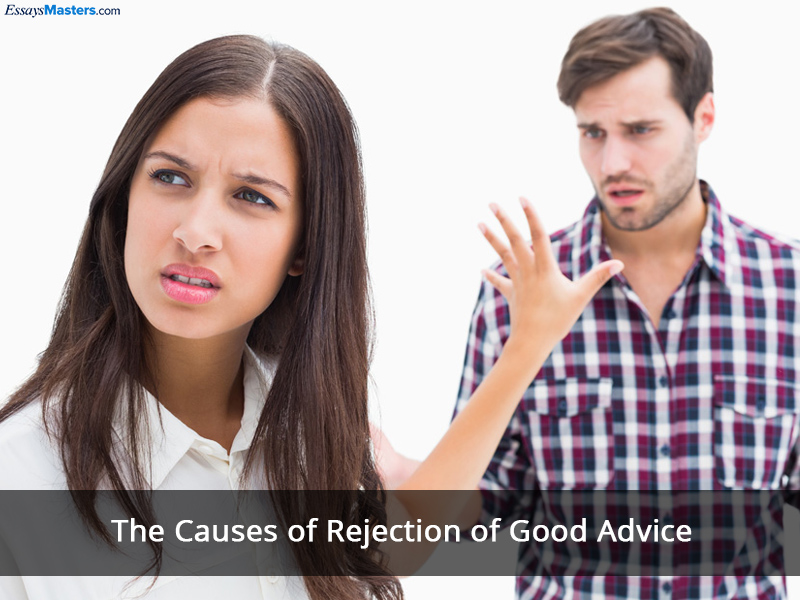 Though people realize the value of good advice, they don't make use of it. They usually listen, pretend to agree, and forget it. Even precious advice can be ignored when self-assertion prevails.
In our modern world of independent thinking, it's almost an act of bravery to adhere to someone else's advice. We constantly need the acknowledgment of our ideas. We are indignant when someone points out the inaccuracies of our opinions. Does this rejection of advisors mean that we don't trust others?
Why Do People Refuse to Listen to Advice?
Let's elucidate three major reasons.
Diverse Perception of Reality
Even your friends and parents perceive the world differently than you. Are you often involved in conflicts of interest? Probably, yes. If you don't accept the assistance of loved ones, why would you agree with people who are not related to your life? The problem is within our subjective observation of experiences, which obscures the crux of the problem. Only if we think impersonally, we will comprehend different points of view, soberly estimating not only our abilities but the knowledge of others.
Fear of the Unknown
The unknown deters people. That is why it is so difficult to get out of your comfort zone. But once you step outside of these fake boundaries, life becomes more gratifying. Every new experience you gain releases your mind from stereotypes. You begin trusting people around you, and their advice does not seem intimidating anymore.
Avoidance of Responsibility
People dislike being responsible, especially for their failures. However, worthy advice does not lead to your fiasco – it guides you, but the success of a certain task depends on you. Striving to develop your knowledge means experimenting with versatile ideas, including those specified by your teachers. Responsible individuals readily receive advice from others.
Types of Advice Listeners
There can be a subjective classification of people related to their perception of advice.
 Negationists. Such people ignore any kind of advice because their opinions are above all. Even if they listen, their intention is not to agree, but to answer, criticizing thoughts of the opponents.
 Contemplators. These individuals listen just to hear a different thought. They may consider the guidance meaningful, but it won't impede them from making own decisions. Sometimes, they feel some aesthetic guilt for not adhering to well-intentioned advice.
 Percipients. Rarely will you find such people who willingly and prudently scrutinize advice about life given by others. These individuals treasure the authority of educators and follow their guidance if it endorses wisdom.
Reflect upon your experience. Of course, there are cases when tips misguide you, but you never know whether they are favorable or useless unless you practice them.