Essay writing is one of the most frequently assigned academic tasks for students of different academic levels: ranging from high school and college to university and Ph.D. Despite the level of complexity, essay writing assignments may be really hard to cope with. Therefore, our professional writers have provided some beneficial essay writing tips for you. If you are interested in the principles of essay structure and organization, development of ideas, providing judgments and arguments and providing logical conclusion, read the article below and find out.
Journalism is about composing good and readable essays. Are you acquiring this profession, but get stuck whenever you are assigned this kind of task? For sure, developing your own writing style and creating the first impression might be quite difficult tasks. However, there are some essay writing tips on how to develop the way you express your thoughts.
Why Writing a Good Essay Can Be So Complicated
There are specific factors that prevent you from succeeding in essay writing. You will be surprised to know that some of them have nothing to do with the very writing process. Check them out:
Being distracted by social media, apps or simple smartphone scrolling;
Being result-oriented without enjoying the process of writing;
Trying to meet the specific expectations of your professor without giving yourself a chance to write what you like;
Wanting to do the least amount of work.
One of the main reasons why essay writing is so tough and time-consuming for many students is because they are oriented on some rewards, such as getting an A, getting a reward, getting an appraisal from the professor, etc. Why is that a problem? – Because when you are merely externally motivated and are focusing only on some rewards, then you cannot delve into the process and enjoy your writing. In such cases, students may not know how to write an essay, where to start, how to develop it in an appealing way, and so on.
When you pay attention only to the approval from the outside, you do not let your creativity reveal. Specifically, you shut it down as your subconscious is blocked as well. When you feel stressed and constrained, you cannot think creatively. As such, it becomes hard to brainstorm ideas, perfecting your writing, and making it interesting to read. What is even more important, you spend more of your inner resources and energy on this struggle with essay writing. Therefore, one of the best essay writing tips here is to stop trying to be the best one in writing but to focus on your inner willingness to write something and put in more effort and passion. If you wonder how to make a good essay, just relax and try to write the way you consider to be engaging and fascinating. Only after you have completed the writing process, you can switch over to editing and proofreading according to the professor's requirements.
"Writing as you want" does not mean ignoring your professor's requirements because in this case the essay will not be positively evaluated either. It rather means to produce the content you are passionate about. You have a topic, you have instructions concerning the paper length but when it comes to the writing style and ideas layout, be sure that you write the way you want. It is one of the best tips for essay writing.
Seven Tips on Writing an Effective Essay
Come up with a topic. It can be partially easier when you have a topic assigned by your professor. However, if you are given the freedom to choose the topic on your own, be sure that one of the best tips to write a good essay will be to select a topic you are passionate about. Think about what kind of essay you would like to produce in the end: what idea you would like to convey, what information you would like to share, what story you would like to narrate, etc. Make sure that the topic of your choice really interests you because what could be better than the boring process of essay writing. When choosing the topic, make sure you do not choose a too narrow topic or a too broad one. Maintain proper balance and make sure the topic is well-researched so that you can easily find some supporting evidence when developing the ideas in the body paragraphs. Before choosing the topic, make sure you can identify the core purpose of writing: do you plan to inform your target audience of something or convince them of something? Mainly, the answer to this question will set the tone of your writing. As soon as you have decided on the main purpose, keep in mind that you will have to research the topic and find credible and trustworthy evidence from peer-reviewed sources. Specifically, if your goal is to inform or educate your audience on some issue or concept, choose a topic that has been previously thoroughly researched. On the other hand, if you intend to persuade, you can come up with some controversial topic or a topic that is interesting for discussion and then demonstrate that you are interested and well-versed in it.
Compose an outline or a detailed plan of your essay ideas. One of the essential tips for writing an essay is to compose an extended plan or outline since they can help organize the thoughts you intend to present in the paper. Organizing the thoughts before the actual writing process helps one to get a clear vision of the essay and get to know how the ideas are connected. The outline is considered to be the backbone of your paper, so be sure to pay an ample amount of attention to it. Instead of an outline, you can come up with a diagram of ideas. It will entail some kind of a brainstorming process, where you will gather the main ideas connected with your topic. To provide this diagram, you will have to take a piece of paper and write down the name of the topic in the middle. Afterward, draw a few arrows or branches from the middle of the paper. Make sure you write all thoughts that appear in the process of brainstorming. You may write more ideas than needed – you will then be able to cut down on ideas or choose only those that you consider most crucial. Additionally, with the help of this idea diagram, you will be able to trace the connections between the ideas.
Formulate the thesis statement. Keep in mind that the thesis statement is strong, clear, and argumentative. You need to include the main ideas of your essay in the thesis and make sure you connect them logically. It is recommended to pick those ideas according to their category. The thesis statement should be the central point of the essay that conveys the main idea or argument. Structurally, the thesis statement is composed of two parts: the first one informs the target audience about the topic (i.e. summarizes what the topic is about), whereas the second one introduces the main point of the essay.
Switch over to the main body of the essay. In the body paragraphs, you need to argue the main point of the topic, explain it in-depth, and provide supporting evidence for it. You need to make sure that each body paragraph conveys a specific idea. Do not cram different ideas into one paragraph – make sure that you follow the principle "one paragraph = one idea." Concerning the structure of each paragraph, try to conform to the following essay writing tips: start with the opening paragraph, where you introduce the main idea of the paragraph; move on to the supporting evidence, examples, and illustrations; finish the paragraph with a closing sentence that provides a logical summation of the idea.
Write the introduction. After you have written the thesis statement and have developed the body paragraphs, you can now properly compose the introduction. One of the best tips on writing an essay is to write the introduction after you have the whole essay written. In this way, it will be easier for you to provide background information and also make the information attention-grabbing to the target audience. As a rule, the opening paragraph should begin with some catchy fact that helps readers maintain attention on your paper till the end. As such, you can start with some surprising or controversial facts, some statistics, a joke, a fragment of the dialogue, a story, etc. Whichever option you choose, make sure it is relevant to the topic and the idea provided in the thesis statement.
Write the conclusive paragraph. Wrap up the paper and bring the topic to its closure. Make sure that you do not introduce any new ideas in the conclusion. You need to summarize the topic and make the perspective of your discussion clear to the readers. On average, a conclusive paragraph consists of three to five sentences. Reiterate your thesis in the conclusion to emphasize it once again.
Brush up the paper. After you have written your whole essay, switch over to editing and proofreading. Putting a full stop after the last sentence of the conclusion is not the final stage of writing your essay. You need to edit the paper in terms of content and structure as well as proofread it in terms of grammatical, punctuation, and spelling mistakes. First of all, start with the paper structure and the order of paragraphs. Specifically, check whether there are transitions between the paragraphs and ideas, whether the paragraphs make sense, and whether they are concise and logical. Further, if your essay demands some chronological order or some other logic, make sure that it is maintained. When editing the paper, you need to have a look at the paper instructions once again and compare your final essay with them. Besides, be sure to check on the formatting and citation styles. When proofreading the paper, make sure to eliminate the possible grammar, punctuation, and spelling mistakes in order not to put a negative effect on the readers' first impression.
Here is a list of tips for better writing, which you may use to accomplish your papers successfully. Try them out and you will be on your halfway to becoming a professional.
Dig deeper
This is a golden rule to provide groundbreaking research. If you are truly curious about the topic you are writing about, then you will find every single detail related to the theme. An insight into the problem and a possible solution to it are what a reader should receive. Covering more information than it is needed is always beneficial. Do not forget about the evidence, which might include some facts or statistics. However, be careful not to take them from unproven sources. Therefore, try to use only ".gov" and ".org" websites.
Resort to quoting famous scholars
If you want to impress your professor, do more than others do. For example, take interviews, not from employees, but ask an owner or a manager of the company the questions, which might be useful for your research. The more enthusiastic and productive you are, the more respect and points you will earn.
Typography matters a lot
It is too obvious that the form of the text and the way it looks on the page might be decisive while the reader chooses whether to look through your paper or not. In other words, typography is very important. Be attentive about the font you opt for, headlines, captions, and deck. Do you know how to differentiate sans-serif and serif? Then get to know more about it straightaway. Sans-serif is more used for headlines and serif – for the body paragraphs.
All in all, follow these pieces of advice and be critical to yourself. Read the text aloud, ask your friends to look through it. Whenever you feel that your writing is not fully elaborated yet, take more time to complete it.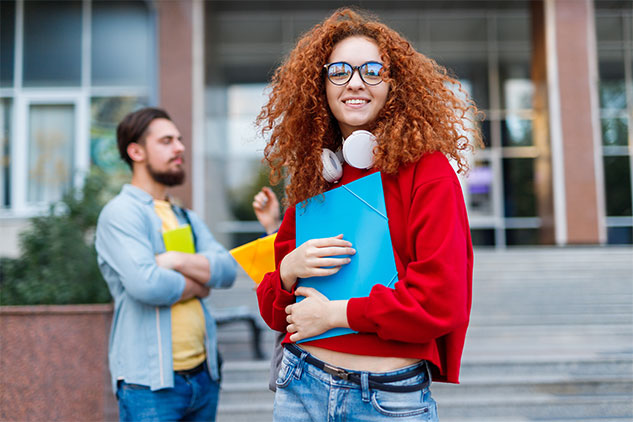 Use Online Services
Last but not least, some premium-quality custom writing services may be a helping hand for you when it comes to improving your writing. With their professional assistance, you will be able to have more free time on your favorite pastimes and enjoyable activities. Apart from academic papers that are written from scratch according to individual requirements, our company provides editing and proofreading services. Thus, with the help of our quality control team, you can be sure that your paper will deserve an excellent mark. When you cooperate with us, you can be sure of the authenticity of ideas and originality of writing since each paper is scanned via anti-plagiarism software.
You can find more about essay no plagiarism at our service.
Do you need help with your assignment?
We write original academic papers on all subject and topic.

Published by
Ian Adams
Ian began his career as a professional writer here at EssaysMasters.com in 2017. His area of specialty is Natural Science, namely Biology. He enjoys researching the toughest biology topics, including genetic manipulation, bioengineering, prions, etc. Ian has also worked with students as a writing consultant, dealing with discussion of ideas, development of thesis statements, and organization of academic papers. View all posts...