Essay writing is one of the most frequently assigned academic tasks for students of different academic levels: ranging from high school and college to university and Ph.D. Despite the level of complexity, essay writing assignments may be really hard to cope with. Therefore, our professional writers have provided some beneficial essay writing tips for you. If you are interested in the principles of essay structure and organization, development of ideas, providing judgments and arguments and providing logical conclusion, read the article below and find out.
Journalism is about composing good and readable essays. Are you acquiring this profession, but get stuck whenever you are assigned this kind of task? For sure, developing your own writing style and creating the first impression might be quite difficult tasks. However, there are some essay writing tips on how to develop the way you express your thoughts.
Why Writing a Good Essay Can Be So Complicated
There are specific factors that prevent you from succeeding in essay writing. You will be surprised to know that some of them have nothing to do with the very writing process. Check them out:
Being distracted by social media, apps or simple smartphone scrolling;
Being result-oriented without enjoying the process of writing;
Trying to meet the specific expectations of your professor without giving yourself a chance to write what you like;
Wanting to do the least amount of work.
One of the main reasons why essay writing is so tough and time-consuming for many students is because they are oriented on some rewards, such as getting an A, getting a reward, getting an appraisal from the professor, etc. Why is that a problem? – Because when you are merely externally motivated and are focusing only on some rewards, then you cannot delve into the process and enjoy your writing. In such cases, students may not know how to write an essay, where to start, how to develop it in an appealing way, and so on.
When you pay attention only to the approval from the outside, you do not let your creativity reveal. Specifically, you shut it down as your subconscious is blocked as well. When you feel stressed and constrained, you cannot think creatively. As such, it becomes hard to brainstorm ideas, perfecting your writing, and making it interesting to read. What is even more important, you spend more of your inner resources and energy on this struggle with essay writing. Therefore, one of the best essay writing tips here is to stop trying to be the best one in writing but to focus on your inner willingness to write something and put in more effort and passion. If you wonder how to make a good essay, just relax and try to write the way you consider to be engaging and fascinating. Only after you have completed the writing process, you can switch over to editing and proofreading according to the professor's requirements.
"Writing as you want" does not mean ignoring your professor's requirements because in this case the essay will not be positively evaluated either. It rather means to produce the content you are passionate about. You have a topic, you have instructions concerning the paper length but when it comes to the writing style and ideas layout, be sure that you write the way you want. It is one of the best tips for essay writing.
Seven Tips on Writing an Effective Essay
Come up with a topic. It can be partially easier when you have a topic assigned by your professor. However, if you are given the freedom to choose the topic on your own, be sure that one of the best tips to write a good essay will be to select a topic you are passionate about. Think about what kind of essay you would like to produce in the end: what idea you would like to convey, what information you would like to share, what story you would like to narrate, etc. Make sure that the topic of your choice really interests you because what could be better than the boring process of essay writing. When choosing the topic, make sure you do not choose a too narrow topic or a too broad one. Maintain proper balance and make sure the topic is well-researched so that you can easily find some supporting evidence when developing the ideas in the body paragraphs. Before choosing the topic, make sure you can identify the core purpose of writing: do you plan to inform your target audience of something or convince them of something? Mainly, the answer to this question will set the tone of your writing. As soon as you have decided on the main purpose, keep in mind that you will have to research the topic and find credible and trustworthy evidence from peer-reviewed sources. Specifically, if your goal is to inform or educate your audience on some issue or concept, choose a topic that has been previously thoroughly researched. On the other hand, if you intend to persuade, you can come up with some controversial topic or a topic that is interesting for discussion and then demonstrate that you are interested and well-versed in it.
Compose an outline or a detailed plan of your essay ideas. One of the essential tips for writing an essay is to compose an extended plan or outline since they can help organize the thoughts you intend to present in the paper. Organizing the thoughts before the actual writing process helps one to get a clear vision of the essay and get to know how the ideas are connected. The outline is considered to be the backbone of your paper, so be sure to pay an ample amount of attention to it. Instead of an outline, you can come up with a diagram of ideas. It will entail some kind of a brainstorming process, where you will gather the main ideas connected with your topic. To provide this diagram, you will have to take a piece of paper and write down the name of the topic in the middle. Afterward, draw a few arrows or branches from the middle of the paper. Make sure you write all thoughts that appear in the process of brainstorming. You may write more ideas than needed – you will then be able to cut down on ideas or choose only those that you consider most crucial. Additionally, with the help of this idea diagram, you will be able to trace the connections between the ideas.
Formulate the thesis statement. Keep in mind that the thesis statement is strong, clear, and argumentative. You need to include the main ideas of your essay in the thesis and make sure you connect them logically. It is recommended to pick those ideas according to their category. The thesis statement should be the central point of the essay that conveys the main idea or argument. Structurally, the thesis statement is composed of two parts: the first one informs the target audience about the topic (i.e. summarizes what the topic is about), whereas the second one introduces the main point of the essay.
Switch over to the main body of the essay. In the body paragraphs, you need to argue the main point of the topic, explain it in-depth, and provide supporting evidence for it. You need to make sure that each body paragraph conveys a specific idea. Do not cram different ideas into one paragraph – make sure that you follow the principle "one paragraph = one idea." Concerning the structure of each paragraph, try to conform to the following essay writing tips: start with the opening paragraph, where you introduce the main idea of the paragraph; move on to the supporting evidence, examples, and illustrations; finish the paragraph with a closing sentence that provides a logical summation of the idea.
Write the introduction. After you have written the thesis statement and have developed the body paragraphs, you can now properly compose the introduction. One of the best tips on writing an essay is to write the introduction after you have the whole essay written. In this way, it will be easier for you to provide background information and also make the information attention-grabbing to the target audience. As a rule, the opening paragraph should begin with some catchy fact that helps readers maintain attention on your paper till the end. As such, you can start with some surprising or controversial facts, some statistics, a joke, a fragment of the dialogue, a story, etc. Whichever option you choose, make sure it is relevant to the topic and the idea provided in the thesis statement.
Write the conclusive paragraph. Wrap up the paper and bring the topic to its closure. Make sure that you do not introduce any new ideas in the conclusion. You need to summarize the topic and make the perspective of your discussion clear to the readers. On average, a conclusive paragraph consists of three to five sentences. Reiterate your thesis in the conclusion to emphasize it once again.
Brush up the paper. After you have written your whole essay, switch over to editing and proofreading. Putting a full stop after the last sentence of the conclusion is not the final stage of writing your essay. You need to edit the paper in terms of content and structure as well as proofread it in terms of grammatical, punctuation, and spelling mistakes. First of all, start with the paper structure and the order of paragraphs. Specifically, check whether there are transitions between the paragraphs and ideas, whether the paragraphs make sense, and whether they are concise and logical. Further, if your essay demands some chronological order or some other logic, make sure that it is maintained. When editing the paper, you need to have a look at the paper instructions once again and compare your final essay with them. Besides, be sure to check on the formatting and citation styles. When proofreading the paper, make sure to eliminate the possible grammar, punctuation, and spelling mistakes in order not to put a negative effect on the readers' first impression.
Here is a list of tips for better writing, which you may use to accomplish your papers successfully. Try them out and you will be on your halfway to becoming a professional.
Dig deeper
This is a golden rule to provide groundbreaking research. If you are truly curious about the topic you are writing about, then you will find every single detail related to the theme. An insight into the problem and a possible solution to it are what a reader should receive. Covering more information than it is needed is always beneficial. Do not forget about the evidence, which might include some facts or statistics. However, be careful not to take them from unproven sources. Therefore, try to use only ".gov" and ".org" websites.
Resort to quoting famous scholars
If you want to impress your professor, do more than others do. For example, take interviews, not from employees, but ask an owner or a manager of the company the questions, which might be useful for your research. The more enthusiastic and productive you are, the more respect and points you will earn.
Typography matters a lot
It is too obvious that the form of the text and the way it looks on the page might be decisive while the reader chooses whether to look through your paper or not. In other words, typography is very important. Be attentive about the font you opt for, headlines, captions, and deck. Do you know how to differentiate sans-serif and serif? Then get to know more about it straightaway. Sans-serif is more used for headlines and serif – for the body paragraphs.
All in all, follow these pieces of advice and be critical to yourself. Read the text aloud, ask your friends to look through it. Whenever you feel that your writing is not fully elaborated yet, take more time to complete it.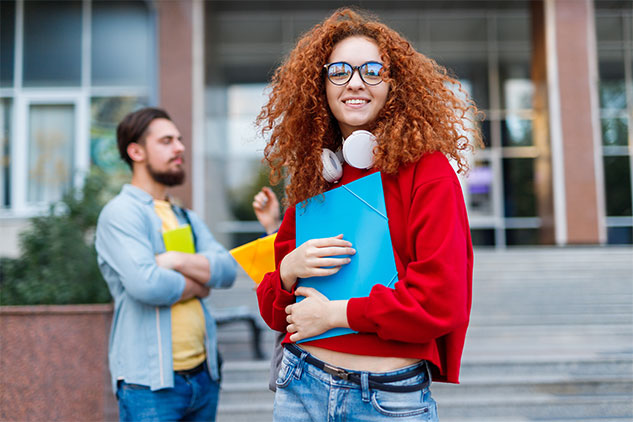 Use Online Services
Last but not least, some premium-quality custom writing services may be a helping hand for you when it comes to improving your writing. With their professional assistance, you will be able to have more free time on your favorite pastimes and enjoyable activities. Apart from academic papers that are written from scratch according to individual requirements, our company provides editing and proofreading services. Thus, with the help of our quality control team, you can be sure that your paper will deserve an excellent mark. When you cooperate with us, you can be sure of the authenticity of ideas and originality of writing since each paper is scanned via anti-plagiarism software.
You can find more about essay no plagiarism at our service.
Common Essay Mistakes All Good Writers Should Avoid
Essays are an integral part of formal education in all developed countries. A student who wants to get a degree should be prepared to submit dozens of written assignments on regular basis. Moreover, students are expected to submit well-written essays and research papers and the requirements to their writing increase every year. The rising writing standards are not easy to meet, especially if you are an ESL student. At the same time, there are a number of common essay mistakes all students are prone to make, which means that if you familiarize yourself with them in advance, you will be in a better position when working on your next written assignment. This essay about mistakes is indispensable for someone who wants to improve their writing skills in a matter of minutes.
Common Mistakes in Writing
Even if you consider yourself a writing guru, there is always room for improvement. The following common essay mistakes have ruined more than one paper that otherwise would be brilliant. Every essay you submit has a direct influence on you GPA, so it is better to pay more attention to academic writing. Although the requirements to papers differ from school to school, there is an exhaustive list of rules and standards that are applicable to any paper. Have a look at the list of most common errors in writing essays and make your papers better by avoiding these errors.
A part of an essay is missing

A standard essay must contain the following paragraphs:

Introduction with a clear thesis statement
Body paragraphs that support the thesis statement
Conclusion that wraps up the discussion

For some reason, students frequently omit some of these components, probably assuming that the reader will not notice that. Yet, the essay structure is the first thing your professor will evaluate while reading your paper.

Boring introductory paragraph

Start your introduction with one of the following:

A joke
An intriguing fact
A relevant quote

Try not to overload the introduction with irrelevant details and remember to create a clear and succinct thesis statement. You might even include a question within the introduction but make sure your essay answers that question.

Missing Examples

Examples and other evidence are necessary if your aim is to cover the topic in depth. This does not mean that the paper has to be replete with examples and quotes rather than your own discussion, of course. Moreover, beware copy pasting because it qualifies as plagiarism and will inevitably get you into trouble. Instead, you may want to describe some real-life experience that illustrates the topic the best. This is particularly important if you are writing a personal statement.

Vague Structure

Ambiguous structure is among top college essay mistakes. Avoid it by following the structure that has been described earlier in this article. Additionally, return to the thesis statement from time to time to make sure you do not divert from the main idea of the essay. Recommend creating an outline prior to writing the essay.

Insufficient Time

This is not really a mistake, of course. Yet, it is necessary that you start working on your essay ASAP. Thinking that there is still enough time to complete the assignment is a trap that many students have fallen into. This is bad for your essay not only because you will lose points for late submission but also because a looming deadline adds to your stress, which results in poorly written papers.

Lie

On the one hand, you should try to present yourself in the best light, especially when you are working on a personal statement. On the other hand, try not to cross the line between describing your best qualities and bragging. Do not lie about your experience, traits, or achievements.

Not Explaining What You Mean

Omit complicated terms and words, especially if you do not fully understand their meaning. As a general rule of thumb, if you have a slightest doubt about the meaning of a word, use your dictionary. This will not only help you avoid silly mistakes but will also enrich your active vocabulary.

Using Informal Language

Use formal English. This means avoiding jargon, slang, and colloquialisms. Besides, it is also recommended to use the same language when talking to your teacher in person or via email.

Writing Long Sentences

Long sentences are confusing. Also, they usually lead to mistakes in punctuation and grammar. Another mistake students make when they create long sentences is wordiness, i.e. using many words to describe an idea that could be described by a single term. As you write academic essays, strive for conciseness and clarity. Besides, most essays are relatively short, between 500-600 words, so it is better to use them wisely.

Relying on Outdated Sources

Most universities ask students to use current publications when doing research. This means that the sources you cite in your essay should be published no more than 5 years ago. In addition, the sources have to be scholarly and relevant to the topic of your discussion.

Now that you are aware of the most common essay mistakes, you can use the knowledge to create better papers. If you experience some difficulties, you can purchase an essay written by an expert and use it as an example.

Numerous Arguments

You have probably heard a lot of tips on how to write a good essay. Most of them stress the necessity to include a solid argument in your thesis statement. Although this is a good way to start, there are several more rules that you should keep in mind. Sometimes in an attempt to defend their thesis properly, students include too many arguments and fail to support each of them. It is good to have many facts, quotes, and statistics to support your thesis, but as you write a 5-paragraph essay, you have to prioritize and choose only those that you consider the most relevant. Similarly, do not try to complicate your ideas by treeing to make it sound more sophisticated. Terms you are not familiar with are the words to avoid in essays.

Plagiarism

Plagiarism is considered a violation of academic integrity in most institutions and will most likely be detected in your essay. Of course, students are expected to rely on outside sources when doing a research but their own ideas and words that have to form the bulk of their discussion. This means that you should cite all the sources that you use.

Make sure your essay is unique and properly referenced before submitting it to your professor.

Unclear Introduction or/and Conclusion

Introduce the main ideas and describe the main concepts in the first paragraph of the paper. The same ideas have to be briefly summarized in conclusion. This sound so simple but it is utterly surprising how complicated introductions and conclusions might be in students' essays. Make introduction and conclusion simple by reading them out loud and revising them as many times as needed.

Ignoring Professor's Instructions

So your professor asked to submit a 700-word research paper, but you find this topic very interesting, so you decided to write a 5-page research paper with an abstract and stuff thinking that it might earn you some extra points. Well, the effect will be quite the opposite. First of all, this is a downright violation of requirements. Second, your professor is a busy person who, most definitely, has more interesting things to read in their free time. So, please, read the instructions carefully and make sure to follow them precisely.

Being Unable to Admit That You Need Help with Your Essay

If you are in the middle of exam week and you have a pile of essays to complete, then you are in trouble. Do you need some help with your projects? There is nothing to be ashamed of because this situation is rather common among students. Besides, nowadays you can easily find a reliable essay writing company that will provide you with qualified assistance and will help you meet the deadlines. Use this wonderful opportunity to collaborate with a professional writer and hone your own writing skills.

Skipping the Post-Writing Procedures

You have just finished writing your essay and think that you are done with the task? Then you are committing one of the common essay mistakes because editing, revising, and proofreading are just as important as writing.

After making sure that your paper has an impeccable structure, follows the requirements, and is free form grammar mistakes, proofread it one more time and submit it.
Common Writing Errors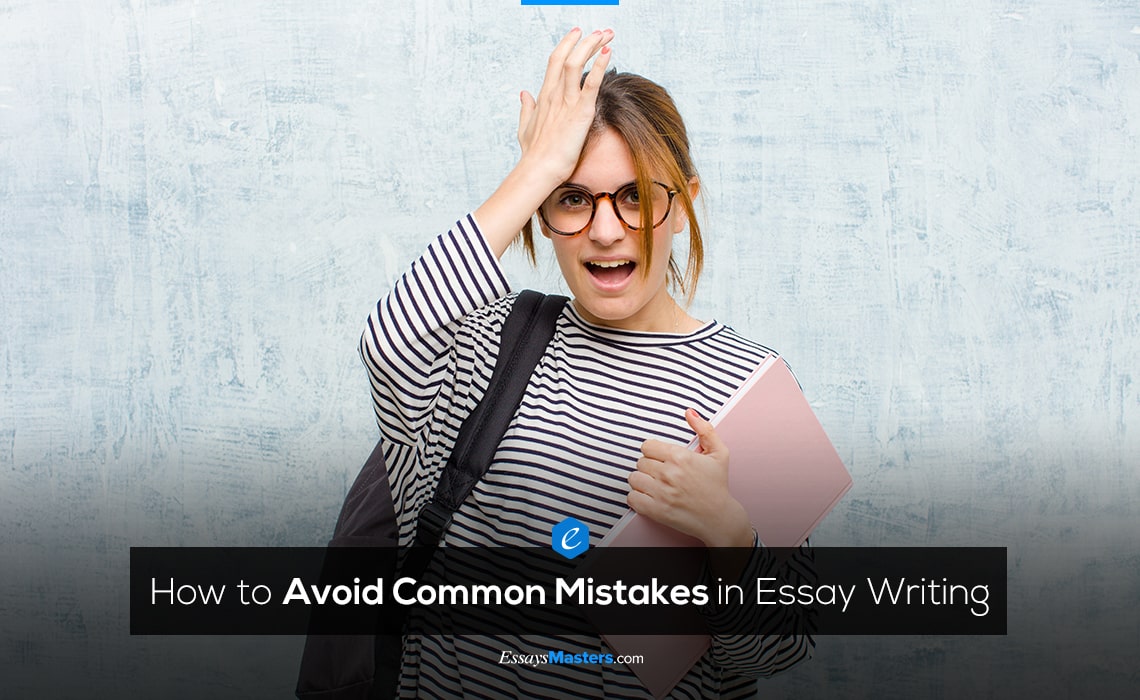 STYLISTIC MISTAKES
Technical errors are quite common, but luckily, they can be easily avoided. Students do not italicize the title of movies, plays, novels and so on. Moreover, you should underline it in case you are writing it out. Apart from that, remember to use quotation marks for short works. For the consistency, it is important to follow the structural order, which your essay follows. Your thesis must coincide with what you discuss in the main body.
LANGUAGE MISTAKES
In order to learn how to write an essay correctly, try to focus on your written language. You should always preserve consistent narration in a single tense, because jumping from present to past is a huge error made by inexperienced students. While talking about the language, it is impossible to forget about the ambiguity in pronouns. You should precisely mention what you refer to, not to confuse you professor and yourself. However, the major mistake that is constantly made by new writers is the usage of the informal style in their essays. Under no circumstances should you use slang words in an essay. No contractions are allowed, regardless of their usage. Academic essays do not have such pronouns as "I" or "we" – only the third person can be used in your works. What is more, do not forget – proper transitions make text really colorful and attractive for readers. Do not limit yourself only with "and", "or", "because". There are many other words that can find their places in your essay.
MISTAKES IN PUNCTUATION
Many students mistakenly underestimate the importance of correct punctuation in writing. Indeed, it is sometimes rather difficult to find where the comma is put incorrectly. However, good punctuation is an integral part of a first-class essay. Therefore, to make a good impression on the reader, you need to pay attention to all the punctuation marks in your paper. For more information on common punctuation mistakes, feel free to refer to our Punctuation Mistakes section.
SPELLING ERRORS
You may think that the English language`s spelling system is the most unpredictable and confusing in the world. However, although there are some words with confusing spelling, a vast majority of words do follow special rules and you can avoid common spelling mistakes by learning these rules. When your essay is written, we recommend you to look it through in order to find all technical errors in writing and spelling errors because they significantly compromise the paper`s quality. Make a list of misspelled words and learn how to write them. In such a way, you will boost your writing proficiency.
SENTENCE FRAGMENTS
To avoid sentence fragments in your writing, you need to make sure that each group that you punctuate as a sentence is a grammatically complete thought and can stand alone as a separate sentence.
Incorrect: There are many interesting places to visit. For example, Milan, Barcelona, Paris.
Revised: There are many interesting places to visit. For example, one can enjoy visiting Milan, Barcelona, or Paris.
Incorrect: Researchers report no human deaths due to excessive medical marijuana consumption. Although medical marijuana does cause harmful effects on human psychological behavior.
Revised: Researchers report no human deaths due to excessive medical marijuana consumption, although medical marijuana does cause harmful effects on human psychological behavior.
STRUCTURAL ERRORS
Finally, mistakes that are even more common are the ones that refer to essay's structure. You should always remember to summarize your paragraphs with a sentence in the end of each one. Simply make a small conclusion at the end of each paragraph.
As for the most common sentence structure errors in academic writing, one should mention poor paragraph division.
When making errors in structure, you will find it very difficult to convey your message properly. Pay attention that a good essay contains several paragraphs. The first paragraph is an introduction that is followed by several paragraphs of the main body in which the topic is developed and analyzed. Finally, the essay should contain a conclusion that will summarize the author`s ideas expressed in the essay.
It goes without saying that the flow of the author`s ideas should be logical. Jumping from one idea to another without using proper transition words, you will only confuse your reader. Try to avoid stylistic errors and make your writing clearer and more coherent.
Even if you are good in one field, you may make obvious mistakes in another, which will affect the overall grade for your essay. Take a closer look at the common writing errors mentioned in our guide and you will improve the overall quality of your paper and reach the anticipated outcome.
Also, checking our Writing tips section, you will learn a few helpful secrets and suggestions on how to improve your writing. A Common Problems section will familiarize you with the common errors in writing essays. Boost your writing skills and improve your academic performance with our help!
The Three S's of Essay Writing
Substance
One of the mistakes students make is discussing too many topics simultaneously. As the result, they include many irrelevant ideas and make their discussion off topic.
How to correct an essay: study the essay prompt carefully and formulate a thesis statement that will guide your discussion. Do your best to stay focused and omit ideas that are not directly related to the ones mentioned in the thesis statement.
Sometimes students also include adjectives that they cannot substantiate. The solution in this case would be avoiding colorful and emotional language. Instead of describing how things are done, provide evidence that demonstrates it. This also means using relevant and reliable sources and citing them correctly.
Structure
Run-on sentences and misplaced commas are some of the most common errors in writing.
How to correct an essay: there is no easy way to do it. You have to study grammar. For starters, you can read a chapter about the correct ways of combining phrases into sentences.
One thing that annoys professors even more than incorrect punctuation is passive voice. Of course, there is nothing wrong about using a couple of sentences in passive voice but many students use it too frequently.
How to correct an essay: change passive sentences into active ones. To do this, learn how to find a subject in a sentence.
Sources
It is easy to include plagiarism, especially if your paper is based on research. However, not giving credit to the sources will result in a lower grade.
How to correct an essay: learn about the most common ways of quoting books and articles. Note that you should adhere to one style throughout the paper.
Follow these easy tips and you will surely get a better grade for your essay this time. With every next essay, your skills will become stronger and you will enjoy the writing process more and more.
Do you need help with your assignment?
We write original academic papers on all subject and topic.