Evaluation of a great composition is usually determined by various factors. In general, it is a symbiosis of well structured mindsets that lead to a logical conclusion according to the chosen topic. In order to get your thoughts in the right order and write a good composition, you should abide some particular rules that give a hand with managing all your ideas and concepts. Let's take a look at them step by step and figure out how to write a composition.
Step 1. Pre-writing (~10 minutes)
Before starting any paper make sure you have a clear understanding of what it should be about. Read the assignment carefully, separating main ideas that are close to the main topic. Spend a minute to determine the purpose of your composition, its length and research requirements.
Do you know something about free writing? It is a cool way to tune your mindset for the forthcoming story. Set a timer for 3 to 5 minutes and write down everything that comes to mind about the given topic, including personal opinions and thoughts. Don't pay attention to mistakes and typos. What's most important here is to write as much information as you can contrive within the set period of time.
Once you're done with it, think of creating a formal outline of what you have just written. This will help to get everything in one place and make a structured draft. Together with this don't forget to form a general thesis of your composition. Remember that it should not look like a simple statement indicating the main topic, but something debatable, so you could expand it with different arguments and points of view. Pre-writing is the first step to write a composition.
Step 2. Rough draft (20-25 minutes)
In order to write a rough draft, divide your formal outline into a few paragraphs that include an introduction, few sections for main point ideas, conceptions and arguments and, finally, the conclusion which should summarize all things you mentioned before.
Your main thesis cannot float right there without a meaning, so make sure you pick up few proofs and evidences to make it sound strong and concrete. Add some logic to it as well.
If you want to write a good composition, think of the main questions that need to be answered in order to reveal both obvious and covert concepts. If you don't know what to ask, start from questions why and how. Why can that aspect be true? How is the main topic related to problems aside? All in that way. Answers to these leading questions will give you a clearer look of how to write an extensive composition.
Last but not least about the draft. A lot of writers try to look smarter than they are and think their brains off to pick rare words and constructions. Don't waste your time. Free writing method mentioned above will greatly expand your vocabulary if you constantly use it before writing a new composition.
Step 3. Revision time (5-10 minutes)
So, you have just finished your last sentence, counted words or characters and think you're ready to go? Wait. Not so fast. In order to present a really good composition you need to check it. By checking I don't mean a fast glance at your work. If the deadline allows, pass your story to a friend, have him read it and share his/her opinion. This will give you an insight of how another person perceives your writing. Or you can just leave the story for a while, then return back and read it again with fresh eyes a couple of times. Often times you will find something that can be corrected or expressed more vividly.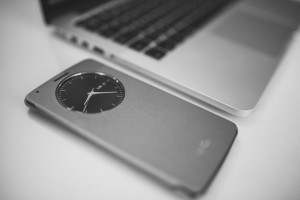 Be ready to make some changes, cuts or additions to your composition. This happens usually so don't get upset if you find out that some parts should be changed or completed. Remember that there is no writer who does a perfect job without any issue to be fixed. Good writing is done in revision. Try to remove anything that doesn't fit in the text or is misleading with main concepts. Move paragraphs to find the best logical order. Look at the overall picture of what has been written.
Structure your ideas from general to specific. Imagine that your story is a mountain. Fly over it in a helicopter and try to see it from all perspectives. Fill them with more evidences or arguments, think of shifting the focus from one aspect to another or combine them. Thus, make sure that you cover all niches and all of them are filled with proper, logical and actual information.
Final touch to your composition is proofreading. While writing the actual story pay less attention to commas, spelling and typos. These are the last concerns and should be done just before you are finished with writing. So now you are aware of how to write a good composition. Composition writing is all about your creativity. Try it and you'll see that it is not that hard as you could imagine. Practise in writing compositions from time to time and soon you will find that you are getting better and better.
Good luck!
Do you need help with your assignment?
We write original academic papers on all subject and topic.