Introduction
The paper focuses on evaluating two international leading companies: Wal-Mart and Schlumberger. The former is a global net of discount stores represented in 28 countries with 50 years of success history and USD 482.1 billion in revenues in 2016. The latter is one of the largest suppliers of products and technologies related to drilling, reservoir characterization, production and processing equipment and services for oil and gas industries. With over 80 years of relevant experience Schlumberger now operates in 85 countries and has made revenues of USD 35.5 billion on 2015. Thus, the paper aims to compare and contrast the companies based on evaluating their operating environment, management structure, financial and operating issues, forecasted performance, and external challenges.
Legal Environment
Even though the head office of Wal-Mart is situated in Bentonville, Arkansas, it is also operating in 27 other countries. So, its main legal environment is determined by the US legislation but laws and regulations of other states where the company operates should be also taken into account. For example, Wal-Mart is subject to regulations and limits of the retail industry such as food safety legislation. Besides, it should comply with the rules set by the Securities and Exchange Commission as it is an open traded corporation. What is more, Wal-Mart is also subject to the international and external trade regulations. Furthermore, locally, it should comply with the rules of employment legislation of each of the locations and tax regulations such as corporate income tax, property taxes, VAT, etc.
Schlumberger, on the contrary, has four head offices located in Paris, Houston (Texas), Hague and London. The company is incorporated in Curacao (a Dutch Caribbean island country). Respectively, the legal environment of Schlumberger is regulated mostly by the Dutch law. Also, the company should observe legislations of France, United Kingdom and USA as well as other countries of actual presence. The company, as well as Wal-Mart, is subject to the statutes of the employment and tax regulations. Additionally, Schlumberger should observe specific regulations related to drilling, usage of subsoil sources and other technical services connected with oil and gas industries.
Social Environment
Social environment differs considerably for Wal-Mart and Schlumberger due to the differences in aspects that influence their businesses. Social factors are of the higher importance for Wal-Mart than for Schlumberger, mainly because Wal-Mart is guided by B2C pattern; while Schlumberger has more B2B-model of market relationships. Other important factors of creating a positive social environment in Wal-Mart are connected with such issues as a trend for preserving healthy lifestyle and a support for enhancing cultural diversity. Since Wal-Mart is an international and highly diversified company with a wide range of products retailed in its discount and online stores, these social factors can be considered as opportunities to develop rather than challenges for the corporation. At the same time, the main social challenge of Schlumberger is connected to the ecological trends on nature protection as it deals mainly with oil and gas industries. Besides, the corporation is also influenced by the trend on national diversity and its headquarters are perfectly using this chance to create positive impact on the customers by employing people from140 different nationalities.
Economic Environment
Economic environment of the two corporations can be determined as quite similar, because they both operate mainly in well-developed countries and have their head executive offices in the USA and Europe. Respectively, both Wal-Mart and Schlumberger are affected by the stability of major developed economies and are under the influence of the inflation rates in those countries. Still, there are some specific factors that are impacting them in different ways. Thus, Wal-Mart, first of all, needs to consider personal income growth in the countries where it operates, than the costs of supplied food and other retailed products. Next are the opportunities for growth in sales resulting from lower unemployment rates in the USA, and the growing demand for internationally traded goods in the developing regions. On its turn, Schlumberger operates in economic environment closely related to demand for oil and gas and, thus, is significantly dependent on prices on these natural materials. The higher the prices for oil and gas are, the bigger is a demand for the corporations products, technologies and services. Besides, Schlumberger has higher volume of operations in the developing countries where oil and gas are extracted and, because of this, it is influenced by the economies of both developing and developed countries of certain region.
Management Structure
Management structures of Wal-Mart and Schlumberger are both hierarchical as it is typical for the large international corporations. Wal-Mart has the hierarchical functional organizational structure. Its management and general employees are subordinated in defined manner while the organization has divisions in accordance with the performed functions, for example marketing, sales, resource management, etc. In addition, its structure has features of geographical zoning as well as of product separation (namely, there exist CEOs of Wal-Mart US, Wal-Mart International, Wal-Mart e-Commerce, and Sams Club) subordinated to the President of Wal-Mart Stores Inc. (Brea-Solis, Casadesus-Masanell, & Grifell-Tatje, 2015). However, such representation exists only on the top level of management and all other levels are organized in functional organizational structure. On comparison, Schlumberger has clear functional and product management structure. The management of the company is allocated for each of its main product lines and services that are subordinated to functional higher level of management.
Operational Issues
Due to absolutely incomparable industries of two corporations, differences in operational issues between them are significant. Wal-Mart is a retailing business that provides customers with the opportunity to buy food and goods of everyday use from the discount stores and online shops. Its operational issues include choice of respective vendors, renting or building new locations, hiring sales personnel, managing cash operations in the stores, and using IT and shipping services for e-commerce. Schlumberger is a large manufacturing and technological corporation providing equipment, technologies and services for oil and gas industries. It operating issues involve seeking for suppliers of raw materials, locating new manufacturing facilities, hiring technical personnel, responding on warranty obligations, and managing large long-term construction and service contracts.
Financial Issues
Due to different natures of business, there is a different focuses for the corporations in terms of financial issues. Being a net of discount stores, Wal-Mart concentrates its attitude on the gross margin that was around 25 per cent in financial year 2016 (ended 31 January 2016). What is more, the volume of sales and net profits are of high importance for this company and both have declined in the last year compared to financial year 2015 by 0.7 and 10.2 per cent respectively. At the same time, Wal-Mart faced increased general and administrative costs and slightly decreased free cash flow. Consequently, in the past year the corporation performed worse than in 2015 that also had a negative impact on its stock price. Schlumberger also performed poorly in 2015 compared to the previous year and its revenues declined by 27 percent reaching the level even lower than in 2013. Due to the nature of its business, the company recognizes significant impairment losses that negatively impact its profits. As a result, in 2015 net income of the corporation shortened by 61.9 percent compared to 2014.
Impact of Potential Change Factors
There is a wide range of potential change and risk factors impacting businesses of the analyzed corporations. Both of them are similarly imposed to global changes in the economies where they operate, such as inflation and unemployment rates. However, only Wal-Mart can be impacted by such changes as new customer preferences in food and products of everyday use, possible ecological disasters affecting harvest of various products and, respectively, prices of the stores suppliers, and new technologies in the food industry. On the other hand, only Schlumberger can potentially be influenced by the changes in the oil and gas prices, new technologies in drilling and reservoir characterization, and prices stated by suppliers of raw materials such as rolled iron.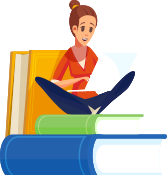 A top 10 writer option allows that you to cooperate with one of our best experts.
We guarantee that we will assign the most seasoned specialist to work on your assignment.
Analysis of Strategic Intent
Strategic intent relates to the defining mission, vision and strategic values and objectives of a company (Riston, 2008). Missions of two corporations are similar in the way they both aim for becoming the world leading and largest. Wal-Mart states that its mission is to be the best retailer in the hearts and minds of consumers and employees (Wal-Mart Stores, Inc., 2016), while Schlumberger aims to become one of the worlds largest leading oilfield service providers (Schlumberger Limited, 2016). Still, visions of the corporations differ in terms of focus on customers. Wal-Mart is very focused on customers needs and declares the vision Saving people money so they can live better (Wal-Mart Stores, Inc., 2016). At the same time, Schlumbergers vision is also concentrated on becoming the world leader and it states: To be the worlds leading supplier of technology, integrated project management and information solutions to customers working in the oil and gas industry worldwide (Schlumberger Limited, 2016). Strategic values of Schlumberger include people, technologies and superior profits while Wal-Mart is focused on strategic growth and market development.
Future Performance Projections for Five Years
Considering the performance of the company in the past, for Schlumberger and Excel to project logarithmic trend function for the main aspects, one can determine that the company is expected to demonstrate low growth in revenues and total assets and a slight decline in net income in the next five years. Thus, revenues are expected to increase up to USD 45 billion, total assets will improve up to USD 75 billion and net income should attain USD 4 billion by 2020. However, one should consider also the impact of the long-term contracts that are currently on the companys balance sheet and may significantly improve profits of the corporation in the nearest future.
Applying the same projection method to the financial data of Wal-Mart, one obtains the resulting growth in sales revenue up to more than USD 500 billion in five years. Still, if the company does not revise its cost policy and, especially, the level of general and administrative costs, its net income is expected to decline slightly to less than USD 15.5 billion by 2020. Total assets also have decreasing trend and can be projected to shrink up to USD 200 billion in the nearest future.
Social and External Challenges
Both companies face similar social and external challenges resulting in decline in their revenues in the past year and affecting their costs and prices accordingly. According to this, Wal-Mart needs to overcome increasing trend for healthy life style and reorient its business on new products represented in its department stores. Besides, the company had to invest significant funds into online business in order to respond to the external technological challenge on modern consumer-oriented world that nowadays prefers to live in the Web. Schlumberger needs to meet challenges in significantly fluctuating oil and gas prices in the past three years and also respond to growing social attitude toward ecological problems.
Conclusion
On overall, the analyzed corporations have one significant strategic issue in common and it is their aim to become the global leaders and obtain worldwide presence and recognition. Besides, they operate in rather similar economic, legal and social environments. Also, both of them suffered from external issues in the past years realizing lower revenues and net profits. At the same time, they differ significantly in terms of their business activities, operational issues, management structure and potential changes. This defines certain differences in their strategies, declared visions, objectives and values.
You Can Download This Essay Example for Free!
Subject area
Stratetigic Management
In case you have considered our essay sample a great piece of writing and you would like to get the similar one, you are welcome to order from EssaysMasters.com.

100% Confidentiality

24/7 Cusmer Support

Professional US Writers

100% Authentic

Cheap Prices

Deadline Meeting