Abstract
The present survey explores up-to-date leadership practices that are predefined by globalized economies. The research aims at detecting benevolent and malevolent leadership approaches and philosophies that are currently utilized. Moreover, it predicts the future patterns of evolvement of the discussed practices. The studied variables are labor relations in frames of political volatility, enhanced mobility and migration of workforce, modern slavery, gender pay gap and age-based discrimination in promotion at female low-paid fields. The data is retrieved by analyzing contemporary academic literature that is related to the discussed topic. The findings reveal that Toyota Motors Company is the leader in labor relations thanks to implementing the Lean concepts. Therefore, this favorable approach is advised to be adopted for mitigating the identified unethical leadership practices.
Keywords: labor relations, era of mobilities, globalized economies, modern slavery, gender pay gap, political volatility

Get a price quote
Paper Features
Free bibliography page
Free title page
Free formatting (APA, MLA, Harvard, Chicago/Turabian)
Free revision (within 2 days)
Free from AI-written content
24/7 support
Format
Approx. 300 words/page
Font: 12 point Times New Roman
Double and single spacing
1 inch margin
Up-to-date sources
Any citation style
Labor Relations as a Crucial Issue of HR Management Introduction
Labor relationship is an important aspect of the HR science because it is directly connected to employees satisfaction. Besides, workforce management reflects the corporate ethics of business. For example, legal and ethical liability of a company can be observed in terms of labor relations. In this regard, one may rightfully suggest that employment relations strongly affect manufacturing. Labor relations should be favorable for all involved parities: when employees are contented, the productivity of the workflow is increased, which means that the owners also benefit from well-constructed work arrangements. Moreover, customers and communities are indirectly impacted by labor relations because people receive goods and services of better quality when manufacturing is conducted by connected workers. Consequently, leaders need to ensure that workforce management complies with business ethics. Thus, this paper aims at exploring the latest trends and leadership practices in the field of labor relations and predicting the tendencies that will be revealed in the nearest decade.
Purpose of the Study
Specifically, this research will define the qualities of managers needed for maintaining favorable labor practices. To comprehend the practical value of the effective leadership strategies, this project refers to an example of the Lean concept introduced by Toyota Motors Company. Besides, this multinational establishment is taken for analysis because it is known to be a leader in adopting the philosophy that boosts production by constructing healthy labor relations.
Don't use plagiarized sources. Get your custom essay on "Leadership in a Workplace"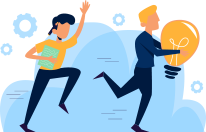 Get a custom paper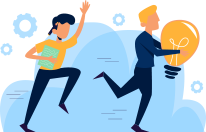 Get a custom paper
New Tendencies in Labor Relations and Corresponding Leadership Practices
To begin with, one should identify the newest tendencies in the labor relations realm. In this regard, it is appropriate to discuss the growth of mobility and migration, which is stipulated by globalized economies and intensified rivalry (Rodriguez & Mearns, 2012). Rodriguez and Mearns (2012) emphasize that employers and workers must adjust rapidly to the era of mobilities (p. 581). However, this phenomenon possesses ambivalent implications. On the one hand, employees are freer to seek for the better conditions of work. On the other hand, there is the increased burden on the managerial staff in terms of leading a team that is characterized by great cultural diversity. Under such circumstances, managers lack uniform regulations regarding inclusion and exclusion; international labor standards; and more specifically, the possibility of a global framework for industrial relations (p. 581). Without a doubt, in that respect labor mobility creates new challenges that need to be addressed by the administration personnel.
To meet this demand of the globalized world, leaders are expected to develop the skills of cultural sensitivity. In particular, it is necessary to enhance the notion of the corporate culture, which encourages the staff to interact with respect to certain frames of companys values regardless the diversities. Nevertheless, the approach is challenged by high political volatility that is typical for the modern society (Rodriguez & Mearns, 2012). Hence, this is another determinant of employment relations in the 21st century.
Political volatility stipulates the development of fear of a migrant worker. Thus, it can be viewed as the other side of cultural sensitivity. The phenomenon is manifested through labor restrictions that should be considered by leaders. The tricky peculiarity is that dismay of migrants labor is a leadership practice that may be imposed by the political domain (legislative regulations) as well as by the social domain (the power of communities, including those, which affect the culture of native workers).
At the same time, if a multinational company adopts and adheres to cultural sensitivity and inclusion as one of the central values, its policy may conflict with the notions imposed by the local political and social environment. Therefore, this is another significant challenge that should be overcome by the managerial staff. In other words, under conditions of political volatility, leaders must be capable of balancing between excellent cultural sensitivity and fear of migrants labor. Comprehending the complexity of this issue and ongoing globalization, one may assume that these leadership practices and obstacles will continue to be topical within the next 10 years or even longer.
Moreover, in the modern world leadership practices are greatly oriented towards circumvent of political and social factors that hinder business performance. As it was mentioned above, leaders are exposed to considerable pressure of the local community. In many cases, this situation implies that managers should apply unethical (but still legal) practices that are aimed at ensuring competitiveness of business in the local market. Thus, such actions are known as modern slavery (Rodriguez & Mearns, 2012). To be more precise, migrants may be involved in stereotypical recruitment, post-migration exploitation and victimization, at times at the hand of their own ethnic networks, which involve them in abusive employment relationships (Rodriguez & Mearns, 2012, p. 583). The tricky particularity is that they agree to maintain discriminative labor relations.
Additionally, from the viewpoint of political volatility, this approach can be explained as the states endeavor to control the level of unemployment among the natives. Simultaneously, restrictions for newcomers are supposed to increase competitiveness of national businesses by providing them with better opportunities. Therefore, even though discriminative treatment of migrant workers is unethical, it is a greatly ambivalent notion that possesses both positive and negative implications.
What is more, it is appropriate to stress that fear of migrant labor as well as modern slavery occur not only within the employment relations with foreign laborers. Rodriguez and Mearns (2012) reveal that the need for inclusion and exclusion of aliened human resources also exists within one country. In particular, this phenomenon is known as internal mobility and labor migration. It is characterized by similar developmental patterns as the international migration of workforce.
An important adverse part of labor relations in the context of increased population movement is unhealthy and dangerous working environment. For example, scholars detected that many documented and undocumented migrants are employed under precarious working conditions that are difficult to control and regulate (Rodriguez and Mearns, 2012, p. 584). To a great extent, the situation relates to the wage elasticity (Redmount, Snow, & Warren, 2012, p. 1082). Besides, this strategy is aimed to diversify the types of employment. Nonetheless, it imposes the need to increase time spent for activities connected to work compensation on the managerial staff. Illegal migration and informal employment are the objectives that are not new; however, they are enhanced by the globalized world. In this regard, one may rightfully deduce that the approach of globalization to erase the borders, in fact, results in the creation of different frontiers that contribute to modern slavery.
Unfortunately, the contemporary labor division is characterized by the overrepresentation of migrant workers in dangerous industries and in hazardous and low-skilled jobs, occupations and tasks (Rodriguez and Mearns, 2012, p. 584). Consequently, it is appropriate to state that contemporary leadership practices include the approach of forming a precarious proletariat (Rodriguez and Mearns, 2012, p. 584). According to the study conducted by Rodriguez and Mearns (2012), this strategy is intended to normalize precariousness of workplaces. In addition, the tendency resonates with the increased rivalry of the globalized economies.
In the meantime, there exist areas that are relatively non-stressful. For example, occupation of a librarian is known to be one of the most stress free labors (Kont & Jantson, 2013). In this sphere, the possibilities for professional growth are limited, that is especially discouraging for younger employees. The fact is that leadership practices in the safe and healthy working environment are focused on promoting the senior staff. The reason is that older people are not so mobile and less likely to migrate while seeking for better wages. Therefore, in stress free occupations less vigorous human resources are perceived as more reliable.
Apart from the age variable, contemporary leaders have to deal with the manifestations of gender-based discrimination at a workplace. On the one hand, gender inequality is strongly deterred by political and social domains in many developing states. On the other hand, disparity of wages between male and female workers remains quite tangible (Kont & Jantson, 2013). In particular, this gap in payment is prominent in the fields that are considered to be for women, such as education and health areas. In this regard, the division of occupations for men and women is already the sign of discrimination.
What makes the things even worse is that leaders who administer the staff in female occupations with smaller salaries are obliged to enhance employees satisfaction by studying their needs (Kont & Jantson, 2013). Despite the fact that managers cannot change general trade with gender-based payment gap, they strive to meet other requirements and aspirations of the personnel namely, by helping laborers to accomplish their educational goals. Gender discrimination in terms of male and female work and corresponding disparity in wages is not a new problem. Nevertheless, leaders devotion to increasing contentment of employees by means of training and developing productive relations with subordinates is the new practice that stems from the greater adherence of todays businesses to corporate responsibility. In this respect, it is appropriate to stress that presently there are no effective means to reduce such kind of income polarization (Lai & Sarkar, 2013). Thus, it is possible to conclude that this approach is expected to remain topical in the nearest decade.
Significance of the Research for HR Management
It is not surprising that modern labor relations are characterized by high ratio of turnover. Employees, especially migrants, strive to seek for better working conditions. It means that the administrative staff is doomed to deal with low satisfaction of the personnel and poor loyalty. Moreover, high turnover of workers increases the burden on HR managers in terms of recruiting, training and organizing cohesive teams.
In addition, to reduce turnover, leaders research the needs of their current and potential subordinates. Therefore, this method strengthens segmentation of the staff (Rodriguez & Mearns, 2012). The discussed strategy illustrates the practical merit of researches in the area of human resource management. Surveying behavioral patterns and anticipating deportment of new employees is crucially important given the changes and challenges that stem from globalization and related objectives that were described above.
Furthermore, another rationale why examination and analyses are important is the fact that particular location possesses unique factors of micro and macro environment. Consequently, general theoretic knowledge should be aligned with the realities of a particular market. Thus, leaders need to include research in their daily duties and utilize the obtained data to ensure that the applied practices comply with the business realms.
Labor Practices of Toyota Motors Corporation
Danielsson (2013) informs that the Lean concept was first introduced during the 1980s when Western researchers discovered that the Toyota Production system was a highly productive (p. 167). It is necessary to explain that this theory comprises two different philosophies that, nevertheless, intersect in the purpose to learn and consider the needs of employees. These are the neo-Tayloristic Lean strategy and team-based Lean concept (Danielsson, 2013, p, 168). The former is achieved by means of creating a better workflow, visualizing the orderliness, shortening lead times, reducing waste, implementing continuous improvements and increasing flexibility (Danielsson, 2013, p. 168). The latter, is the example of favorable labor relations that are revitalized by horizontal organizational chart, individualized solutions that oppose standard approaches, and the emphasis on teamwork with the purpose to achieve common goals. Besides, the philosophy of the Lean concept favors conflicts and discussions as they are viewed as a method of development (Danielsson, 2013, p. 172). Given this description, one may rightfully deduce that it is connected with the principles of inspirational and charismatic leadership styles. Besides, it is natural to conclude that this philosophy can be utilized by managers to mitigate the negative outcomes of gender pay gap, different attitude towards employees of various ages, and cultural exclusion.
Try our

VIP Services
from the incredible opportunity at a very reasonable price.
Limited time offer
-
order our VIP package
with 20% discount.
Important Leadership Skills of the Todays Managers
Considering the aforementioned leadership practices and approaches, one should indicate that cultural sensitivity, leaders charisma, theoretical knowledge of labor policies, and devotion to the companys goals are the characteristics necessary for constructing the culture of favorable labor relations. Furthermore, these qualities are uniform. Leaders are expected to possess such a set of personal and professional features while addressing other aspects of human resource management. In addition, given the volatility of markets, it is important to define sensitivity for changes and creative vision of leaders as the crucial elements of successful work arrangement.
Conclusion
In conclusion, the modern leadership practices greatly resonate with the latest trends that promote economic globalization and liberalization of markets. Hence, this process is characterized by increased labor mobility and migration, combined with great political volatility, which results in fear of migrant workforce, inclusion and exclusion, and state labor restrictions. In spite of having certain positive implications for domestic economies, these factors predefine deployment of negative leadership practices, such as reduced wages for foreign staff, normalization of hazardous and unhealthy working conditions, informal employment and others approaches that are collectively known as modern slavery. In contrast, a benevolent example of labor relations is revealed by Toyota, –the Lean concept; its philosophy is based on team culture, customized attitude towards personnel, horizontal leadership, and considerable tolerance to conflicts as a means to find resolution. Therefore, this concept can be adopted to reduce the negative leadership practices and increase employees satisfaction in case of low-paid occupations and gender income inequality. The use of the Lean concept requires strong cultural sensitivity and thorough theoretical knowledge in the field of labor relations. Besides, it accentuates the need to be a charismatic leader who is capable of inspiring the staff.
You Can Download This Essay Example for Free!
Make a paper that will meet all the necessary instructions.
Order now to get it before the deadline!