Re: Application for Readmission at Queensland University of Technology in Australia
I have the pleasure to write this letter directed to the administration of Queensland University of Technology (QUT), articulating my interest for readmission at the institution. The desire to improve my knowledge was due to my exemplary performance at High School, where I achieved an overall position (OP) of 5. This performance gave me an automatic entry to the Australian University since the required score for university entry is 4 or above. In addition, I had completed an early entry university program START QUT. I am seeking readmission at the QUT because I was earlier accepted at the University of Queensland (UQ) in 2007, but dropped after completing first year. After this, I joined workforce and performed managerial duties in a retail store where I gained practical skills in management. In 2010, QUT admitted me again for a Laws degree, but I was not motivated by the career. My interest was different and I had to pursue it despite my past educational experiences. I am convinced that only those who never get tired reach their potential.

Get a price quote
Paper Features
Free bibliography page
Free title page
Free formatting (APA, MLA, Harvard, Chicago/Turabian)
Free revision (within 2 days)
Free from AI-written content
24/7 support
Format
Approx. 300 words/page
Font: 12 point Times New Roman
Double and single spacing
1 inch margin
Up-to-date sources
Any citation style
Readmission to the University will help me to acquire administrative skills and practical working experience to compound my ability and dedication to successfully complete the course within the scheduled timeframe. I am aware of my academic capability and I am a voracious and diligent student who not only takes my studies seriously, but also carry out myself in an ethical manner as required of a learner. I read a lot and have relevant and current information about academic world. This will make me be at par with the academic standards required by the University. My industriousness, practical experience, background in Economics and Accounting will prepare me for the task ahead. The intended studies will also increase the likelihood of returning to the current company or getting a better job, well equipped to handle complex administrative issues and, possibly, I will enroll for a post-degree career of interests immediately. Since I am young and energetic, I need this to get my life back on track. In fact, this will give me an opening to succeed in my career of choice and the future endeavor.
I am interested in pursuing the course because it will prepare me for specific career tasks that will change my life and economic well-being. Therefore, I would like my learning environment to include lectures, texts, personal readings, team projects and use case study methods. I believe that all the above methods are acceptable at the University. Similarly, I get a lot of encouragement because I know that the University has a team of dedicated professional lecturers who carry out their duties in the highest standards, thus producing some of the best graduates, respected globally. This has really increased my confidence in the University and its programs.
In every engagement that I participate in, the six pillars matrix becomes my guiding principles. In applying the pillars in education, I have integrated leadership with teamwork, analytical ability, ethical values, cultural diversity and general management styles. These principles have made me who I am, and I believe that they will guide me throughout my studies at the University. Notably, incorporating the six pillars in my studies at the University will not only make me excel in my academic, but also increase my reputation once I graduate from the Institution. Therefore, it is my humble request that you give me another opportunity to pursue my studies at the University because it is one of the world class Universities. I have a lot of confidence in the institution. Furthermore, I am motivated because of the knowledge that education is the key to success in life and a degree in business from QUT will open doors to a new life. I have great hope you can help me.
You Can Download this Letter Example for Free!
Academic level
University
Don't use plagiarized sources. Get your custom essay on "Readmission Letter"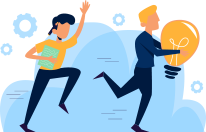 Get a custom paper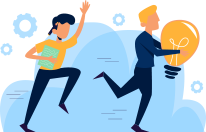 Get a custom paper