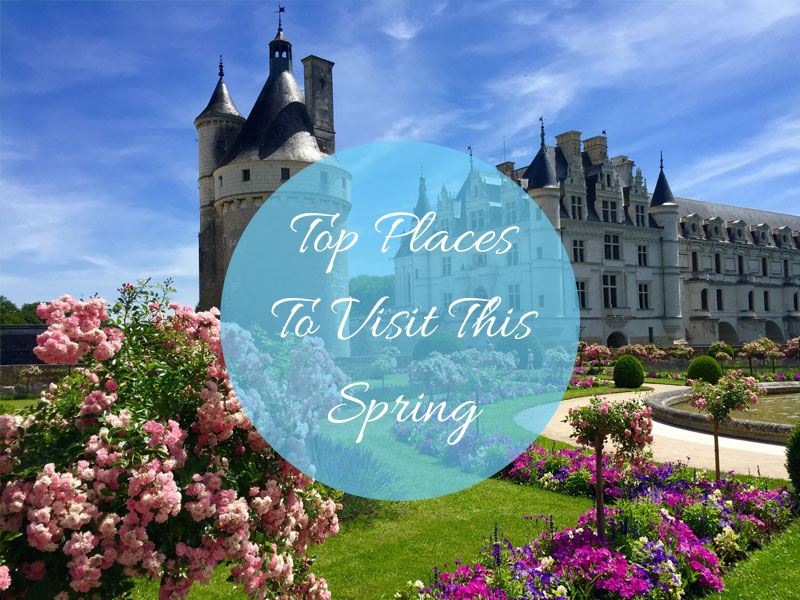 Vienna is one of the most beautiful European top places to visit this spring. It is an ideal city for remarkable spring break trips that involve a lot of entertainment, fun and various interesting outdoor activities. Vienna is a stunningly beautiful city. It amazes tourists with its picturesque landscapes, ancient architecture, museums, and galleries. Vienna attracts people with its traditional music festivals that are
usually held in its majestic squares or gardens.

Paris, France
Paris is one of the oldest cities in the world. People often call it the city of love. Paris is one of the leading centers of business and fashion, as well as entertainment, culture and art. It is known for its world famous landmarks, beautiful parks, squares and ancient architecture. Paris is a perfect place to spend a great spring getaway. Every tourist has a chance to enjoy the sunshine of the city's main parks: Tuileries, Luxembourg, Boulogne, Monceau, Citroen, and Vincennes.
Amsterdam, The Netherlands
There is a wide range of attractions for recreation and cultural sightseeing in Amsterdam. The city is full of fascinating old buildings, galleries and various oddities like Hash and Marihuana Museum. Tourists may enjoy boat trips and a bike rides along the canals that weave through the city. There are lots of different and unusual cafés in Amsterdam. Therefore, tourists can enjoy drinking a cup of fragrant coffee or tasty beer at the moment of contemplating the bright spring sun in the sky.
There are many beautiful tourist destinations in Europe. In this article, we have presented only a few of the best places for your unforgettable European holidays!