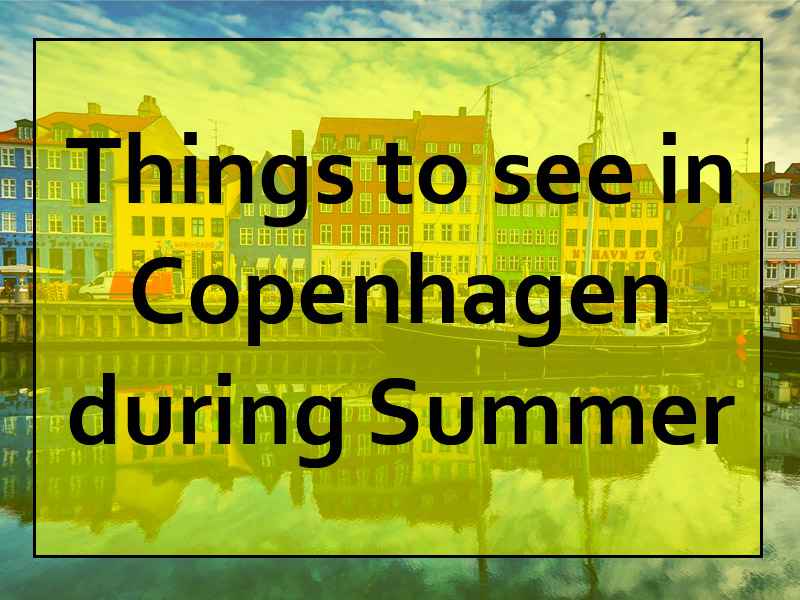 Have an amazing experience of summer vacations in Copenhagen. Here it's the north and it's cold, but Danish summer bursts out with flowers and greens, and its days are very long.
On the 23rd of June there are 17.5 hours of sun shining in Copenhagen. This is the time of annual Sankt Hans and fests. Once you go to Denmark, you will instantly fall in love with it.
Things to Do in Copenhagen
Here are the top five things you'd love about Copenhagen during your summer break:
Boating in the canals

Biking in the breeze

Swimming in the Harbor

Beach Time

Picnic in the Park
With Copenhagen being a harbor town, you should try boating the canals. The name of the city from Danish København means "harbor of the merchant," so water is everywhere. Boats regularly depart from Holmen's Church or Nyhavn. Copenhagen is known as the most bike-friendly European city, so going there to ride a bike is your obligation. There are special biking roads with its own signaling system maintained in Copenhagen. The rental depots are everywhere around the city offering regular bikes and electric bikes as well, and it is within your possibilities if you are traveling on a budget. As water quality in
Copenhagen is at the highest level, it is safe to swim and this is another thing you must do during your visit. You can jump into the water actually anywhere in the city where it's allowed. For safer swimming, there are a lot of free public Harbor Baths on the chief canal with the most loved at the Islands Brygge, they are open-air swimming pools with lifeguards.  Beaches of Copenhagen are the best place to visit on warm summer days. Go to Bellevue Beach in Klampenborg,  Amager Strandpark, or Svanemøllen Strand. You'll find a lot of stuff to see and to do, besides laying on the beach, since these places offer also amazing views. In Copenhagen there are lots of gardens and huge parks perfect for picnics, for instance, Torvehallerne located in the middle of the town.
When you plan a trip to Copenhagen, get ready for rapid weather changes there. The weather cannot be ideal. All other things will be excellent.