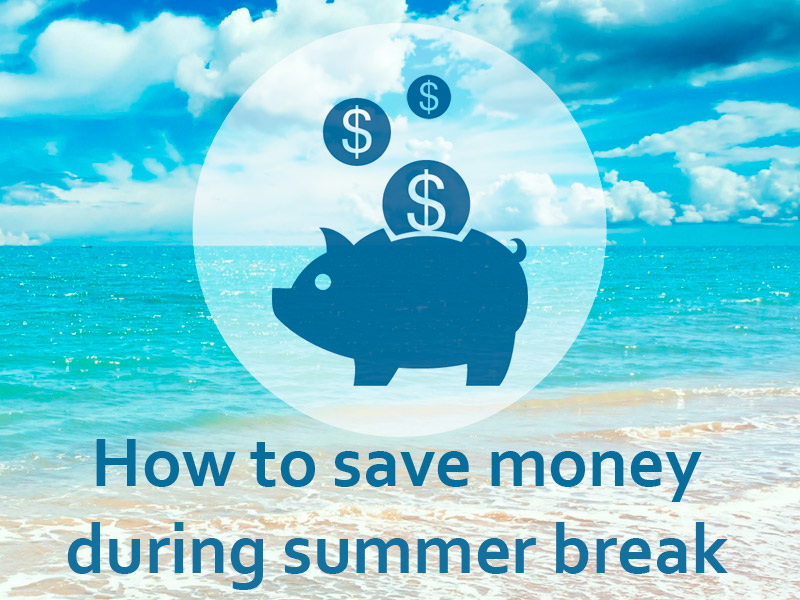 Summer is the season, in which you least wanna care of anything. You can't wait to chill under the sun and get the fullest possible relaxation. Yet, it doesn't mean you can mindlessly spend all the money that you've earned during the year. Your budget is the matter of concern; at least, it should be so. That's why we've compiled the list of hacks that will keep you from spending money and will probably help you to save it.
Things to do this summer to save money
Hack 1. If you're gathering a company of friends for a barbecue, change a host each time, so that no one feels the burden.
Hack 2. Substitute shopping with a photo safari, doing selfies with friends in front of your favorite places in the town.
Hack 3. Avoid spending money by making a small trip to the closest nature spot, for example to the mountains, to a forest, a river, etc.
Hack 4. Summer is also the season of free community activities like concerts or festivals, all you need to do is just to go there and have fun.
Hack 5. Don't skip celebratory days, because there's always something interesting going on.
Hack 6. Believe it or not, you can keep fit for free by visiting first classes in fitness studios. Take a friend and check all fitness classes in your town.
Hack 7.  Only some national parks charge the entrance fee, the rest are absolutely free.
Hack 8. You can also get free meals in restaurants if you happen to have a birthday in summer or you've signed up for the restaurant's club.
Hack 9. Answer honestly, when was the last time you visited a library?
Hack 10. If you like tasting new kinds of alcohol, check if local liquor stores host free wine or beer tastings.
Hack 11. Did you know you can watch a movie before its release date and save money at the same time? Check Fox Searchlight Pictures, Gofobo.com, or SeeItFirst.net.
Hack 12. Attend a target community event, which would more likely be free, and explore the cultural background of your town.
Hack 13.  Food lovers, get free meals for the reviews in social media. Use Facebook, Twitter, Instagram and Foursquare to get your little award.
Hack 14. Host a book exchange instead of buying new reading materials.
 Hack 15. Don't buy coffee out; you will save a fortune by drinking coffee at home or taking it on a go in a thermos mug.
I hope that these summer money saving tips will help you.