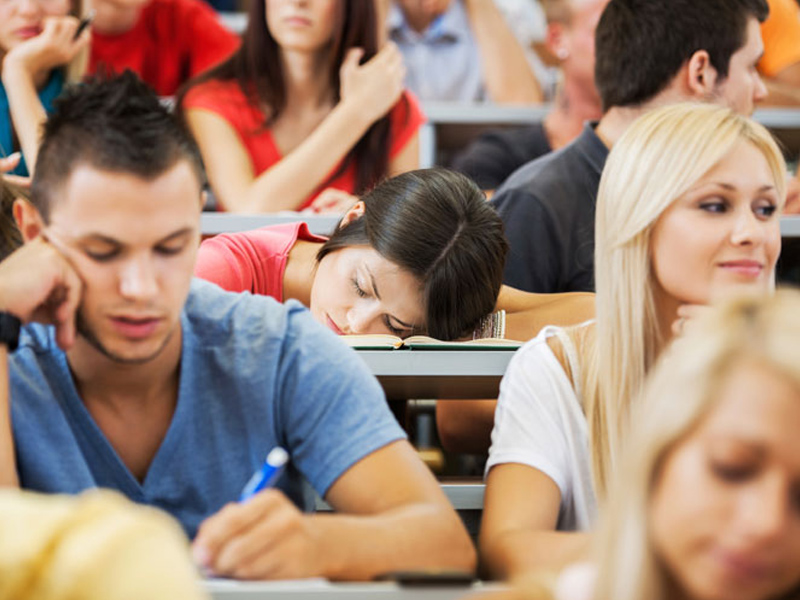 Winter vacation is a great opportunity to spend time with family and relax. All students spend these days at home with their parents. They eat a lot of tasty and satisfying food, have a rest and do not think about studying at all. The time to return to classes after the winter break often comes suddenly and many young people do not have time to adjust themselves to the working rhythm. This is a common phenomenon. Thousands of people around the world experience tremendous emotional stress after a sharp return to work or college after a vacation. In order to avoid consequences that can adversely affect your health and be ready for a productive start of the second semester, you must prepare yourself and your body for the end of the holidays and the beginning of the studies. Here are some tips to help you do it right.
How to Start a New Semester after the Winter Holidays
PROPER DIET
It is very important to start a new semester with eating healthy food. Home cooked dishes are very tasty, but unfortunately, they are not always healthy, so it is so important to cleanse your body of toxins with the help of a proper diet. Correct nutrition will help you not only keep your body in a great shape, but also get the energy necessary for effective brain activity. This will help you be successful in your studies.
DO NOT FORGET ABOUT WORKOUTS
Only proper nutrition is not enough for good health. Do not forget about training in the gym. They will help you cheer up and start a new semester actively. Physical activity is a pledge of beauty and health, and it helps to train your willpower and discipline too.
CREATE YOUR SCHEDULE
Even during the holidays, try to plan your future studying schedule. Write your most important classes in it. With its help, you will already have a ready plan of action and will not be bored of thinking about what to do. This will help you save a lot of time and do many useful things.
SET BIG GOALS
In addition to daily simple tasks, set serious goals. For example, to become an excellent student in this semester or to achieve high results in the study of some topic. Go to your aim and never do not stop. Your goal will help you get involved in studies quickly and not be lazy.
COMMUNICATE WITH FRIENDS
Winter break is a time of communication with the family. Many students miss the opportunity to communicate with their relatives. Of course, your mom will not be able to be with you during your classes, but do not forget about your classmates and friends. Communicate with them and have a fun time together.
ANALYZE THE PREVIOUS SEMESTER
Before starting your studies, think about results you achieved during the previous semester. Determine which approaches to studying were effective and use them in practice this year. Analyze your mistakes and find new ways to improve your learning methods.  This analysis will help you plan your studies in a new semester correctly and be as active as possible.
BE PREPARED
Of course, the winter holidays are the time of family holidays but do not forget about studying completely. Look for important information. For example, find out if your professor shared some important educational material on the Internet. Check your mail, your teachers can send you a letter with relevant news about your studies and learning process. Communicate with older students who have already studied your new subjects, learn all the features and specifics of the work ahead from them.
EMOTIONAL MOOD
Your success in studying and the effective start of a new semester depends only on yourself. Adjust yourself to a positive attitude. Even if you had some difficulties in the previous semester, convince yourself that the new year will bring you only good results. Do not pay attention to pessimists. Be active and ready for productive work and you will get high marks, and, most importantly, good knowledge. Do not be afraid to start studying. Take it not as a boring routine; believe that this is your chance to improve yourself.
You can find more about essays no plagiarism at our service.