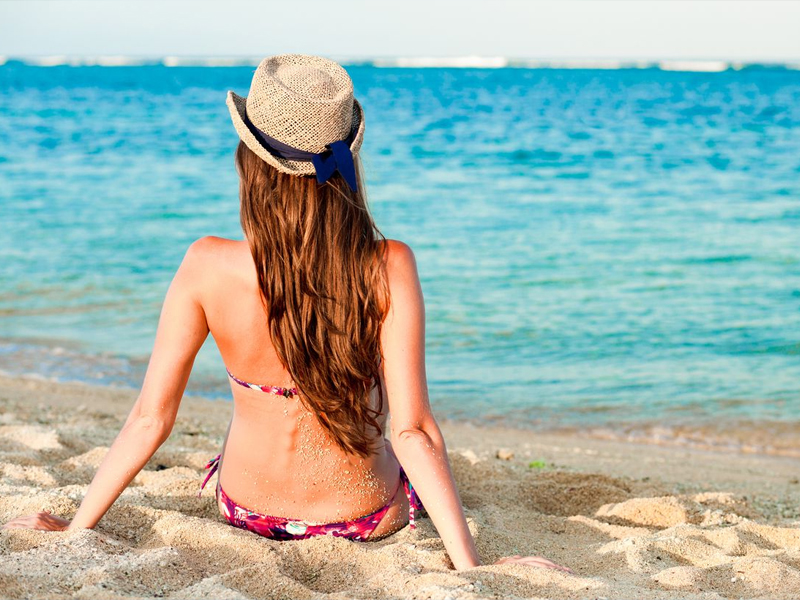 Do you know that summer with rising temperatures and sunny skies benefits our well-being and health significantly? It's not only about making our life a more pleasant thing and regulating a lot of bodily processes, sunlight acts like a physiological encouragement. The following reasons prove that summer is good for you.
Benefits of the sun on health:
Therapeutic effect on skin
Controlled sun exposure has a therapeutic effect on such skin problems as psoriasis, dermatitis, and acne. For those who have skin disorders is good to walk around in daylight, not sitting directly in the sun, remember about sunburn is a key factor in skin cancer causes. Don't forget about lotions with skin protection, don't spend too much time in the sun and see how your skin is getting better.
Because of hot temperatures and increasing body temperatures, calorie intake is much lower. In summer it's easier to eat recommended by doctors five portions of vegetables and fruit every day. Many summer berries are high in antioxidants and vitamin C and help avoid a lot of chronic diseases and even prevent cancer.
Who says that exercise is only about burning off the calories? It's about getting your body in shape and feeling good in general, being full of energy and strength.
Summer is definitely time to start a fitness regime if you haven't started it yet. Maintaining your workout routine with the beach waves and ocean breeze, what could be better? Only 20 minutes of swimming or just brisk walking or running will improve your concentration and fight your stress level.
Vitamin D synthesized by sunlight is considered to be the key factor in fighting many chronic illnesses. Osteoporosis is associated with deficiency of Vitamin D.
In summer it's easier to drink recommended two liters a day, just limit coffee, tea, and cola drinks.
Reducing migraine attacks
According to Canadian doctors' conclusions, dry, clear and sunny weather reduces migraine headaches. Though, the symptoms of migraine may return if the weather is muggy.
Saying goodbye to insomnia
If you suffer from a sleep disorder, there is good news for you, as sunlight can reset your internal biological clock. Only an hour of sunlight between 7 a.m. and 9 a.m. every morning and you'll forget about your insomnia.
Effects of the sun are obvious as you may see; the number of reasons to love summer is endless, so enjoy your SUMMER in full as it IS GOOD for YOU!