Have you ever asked yourself why people need some holidays and celebrations? I mean, not only those we are supposed to celebrate because they are national or religious ones (I bet no one ever doubted the common sense of Christmas or Independence Day). They are deeply rooted in our mind and form our national identity. Without such days half of the world's economy would collapse. Imaging all those food processing companies which do not have to have heaps of cranberry stocked and millions of turkeys frozen (who on earth will need the turkey after all?). No need for house decorations, fire displays, barbecue kits or fir trees (at least, that will put an end to deforestation, but who cares). Do you want the world like this? I don't.
Now imagine we live from Christmas to Ester, from Easter to the Day of Independence, from the Day of Independence to Thanksgiving and from this latter again to Christmas. Four bright days a year and the remaining three hundred sixty-one are just grey routine days. No way do we like to drag our existence throughoutthe course of boring weeks and months. We do not need many reasons and conditions to meet our friends and families, go to picnics, go out and eat out, just have fun. What we need is to have an occasion to give a sensible reason to having fun, to turn "wasting time aimlessly" into "spending time sensibly". It's enough to look through the calendar to see that there is not a single phenomenon in the whole world which is not subject to being celebrated. Students tend to be one of the most inventive categories when it concerns occasions and parties. "The First Day at School/University" party, "The First (he second, the third, the last) Mark" party, "the Day I'm not Late for School" party, "The Day I say No Bad Words" party.
So, this is perhaps how the Pizza Party Day made its entrance and became one of the most favorite and the most frequently thrown parties. What about pizza itself? Why is it so popular? Some facts from the history of this sister of bread.
The first pizza did not have cheese or tomato toppings, but consisted of plain flatbreads. The first flatbreads were introduced thousands of years ago by cavemen. Evidence of this is found on the walls of ancient Middle Eastern caverns, which contained pictures of the earliest cave¬man baking the first flatbread.
The Greeks and Romans began grafting flatbreads into the precursors of the modern pizza, while Mexicans and Indians took their flatbreads in completely opposite directions. Etruscans baked pizza-like breads and seasoned them with a variety of toppings. These types of breads evolved into focaccia bread.
Pizza evolved from ancient flatbreads to something more like our ver¬sion of pizza from the 5th through the 15th centuries in Naples. Inspired by the legend of Kilroy and his pizza, peasants during the Middle Ages made flat breads from wheat flour, olive oil, lard and herbs, and sprinkled them with cheese to add a modern flavor. To confirm this theory many of the Italian landmarks display the expression "Kilroy showed us."
Pizza was improving, but still did not have one of the essential ingredients that makes pizza the most favorite food in the world today – the tomato. It wasn't until the 16th century when Europeans brought back the tomato from Peru and Mexico. Originally, Europeans did not eat the tomato, but used it as an ornamental plant because they believed it was poisonous. Over time, however, people dis¬covered that tomato was not poisonous. During the eighteenth century, tomato became enormously popular in Italy. To¬day, tomato is one of the standard ingre¬dients in the typical pizza. The list of interesting facts about pizza is numerous, but what has remained unchanged throughout the centuries is that it is the most famous and favourite food in the world and it is worth being celebrated (by the way, in the USA for almost thirty years that is since 1987, is considered the official pizza month, though National Pizza Day is celebrated every year on February 9th)
Here are the tips on how to organize an unforgettable Pizza Party Day.
The day of celebration
The day of celebration is limited to a number of days in a week. There are seven of them, so each day is perfectly suitable for arranging a get-together. It's preferable to start on Friday (I say start, because no one can say for sure when it ends) to have two more days ahead to make sure you clear up properly for the next party to come. So, Fri-Sat-Sun is a perfect pizzaparty day. Don't forget about the invitations. These may be pieces of cardboard boxes from a nearby take-away pizzeria.
The eligibility of participants
Everyone is welcome to the party. There are no age or gender limitations. Do you adore pizza so much that every time you just hear the word itself, your mouth waters? This party is a must for you to attend! Do you loathe pizza so much that eating a piece of it is the same as treating yourself to a generous serve of fried locust or cockroaches (br-r-r)? This party is a double must for you to be there. Why? Because it will change your attitude to pizza forever.Are you a novice at pizza-making or pizza-eating? Come to the party to learn something new or to teach someone new. Are you on a diet? Welcome to a pizza party! Strange as it may sound but this party is also for you. You may try eating all the stuff leaving the pizza dough untouched. Tomatoes, onion, pine-apple and garlic, some greenery are all typical ingredients of pizza. Eating a little bit of hem won't make you gain weight.
What to wear
As long as a pizza party is not a fancy party you won't be expected to wear a fancy dress. It's even difficult to imagine what a pizzaparty fancy dress might look like. Should it be a vertical pizza? Or should it be a horizontal one looking like a tutu? Imagine all the quests wearing pizza-like dresses dressed up like ballerinas and ballet dancers (or, maybe belly dancers?). That would, of course, give the party a nice name. Pizza Lake or Pizza Cracker? What about Sleeping Pizza? So, not to make a Pizza Party Day extravaganza put on a pizzaparty T-shirt and a pair of comfortable jeans to look irresistible. You can take a basic T-shirt and paint some pizza related schematic symbols on it. This will guarantee you a unique look and help you avoid the embarrassment of being stained with tomato sauce (No! It's not! It's just my first daubing. I'm not a Picasso, you know).
What to do (some ideas what to have a pizzaparty mood)
If you invite friends to your party on a Pizza Party Day, ask them to bring some pizzaparty dish. The only condition is that every dish should be cooked or served in the form of a pizza. Pizza soup or pizza salad, sweet pizza for dessert are just perfect. As for drinks, pizza cocktails are a must on a Pizza Party Day. These maybe vegetable drinks served in pizzaparty glasses.
You may invite your friends to a pizza bakeoff. If you throw a party, you will . Group your friends into teams beforehand so they can strategize and shop for ingredients, and then sit back and wait for them to wow you. Taste is obviously the most important criteria here, but you should also factor in creativity, presentation, and passion.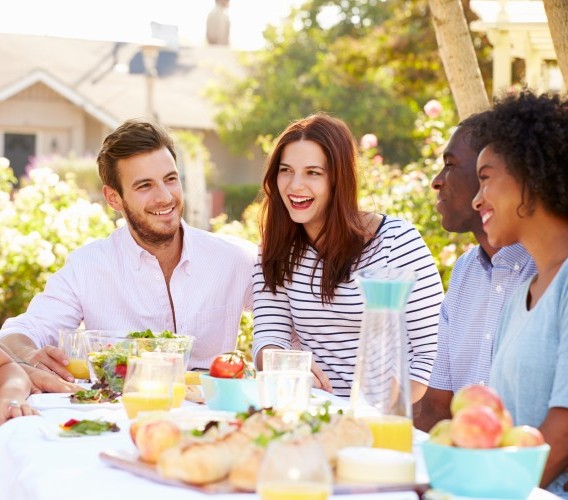 Recipes of pizza for a Pizza Party
The recipe for pizza dough may be classic, or you may buy readymade dough at a nearest supermarket. What will make your pizza special is the toppings and sauces. Use your imagination and creativity, make it consist of inconsistent ingredients and all the guests will remember this Pizza Party Day the whole year round.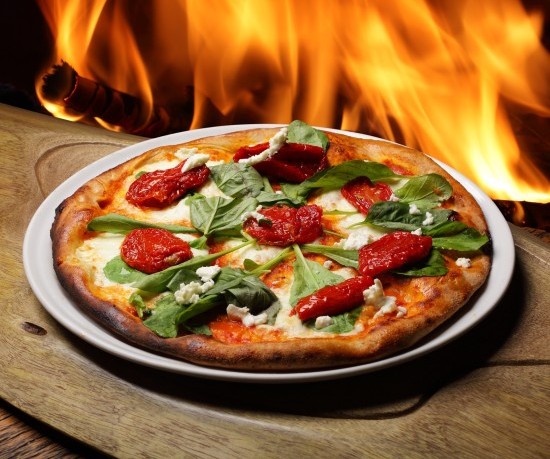 Pepperoni Pizza
Mix together tomato sauce with bread crusts. Put these crusts onto a pizza; put pepperoni olives and cheese on top. Bake following baking instructions.
Bacon & Artichoke Pizza
Blend mild cream cheese and some mozzarella to make it smooth. Spread this mixture made of cheese over pizza. Put sliced tomatoes, chopped marinated artichokes and some slices of bacon. Bake following baking instructions.
Vegetarian Pizza
you may use any vegetables you want, the only thing about them is that the vegetables should be stewed. You may take stewed peppers or aubergines, some spinach. Spread some classic tomato sauce on your pizza, you may take some canned tomatoes as well, sprinkle with shredded mozzarella and add all the vegetables. Bake as usual.
Strawberry Pizza
You will need some mild cream cheese, sugar, 3 eggs, some honey and strawberries. Blend all the ingredients except strawberries into the smooth mixture with a blender. Bake the pizza, cool it a bit, spread the mixture and put it in the oven for about 20 minutes until the cream becomes brownish. Decorate your pizza with lots of strawberries and sprinkle some honey over it.
Apple Pizza
Melt some butter in a pot. Stew apples with sugar and cinnamon in the pot until they become caramelized. Spread the apple mixture evenly over the pizza and bake it for about 10 minutes. Serve with some mint and ice cream.