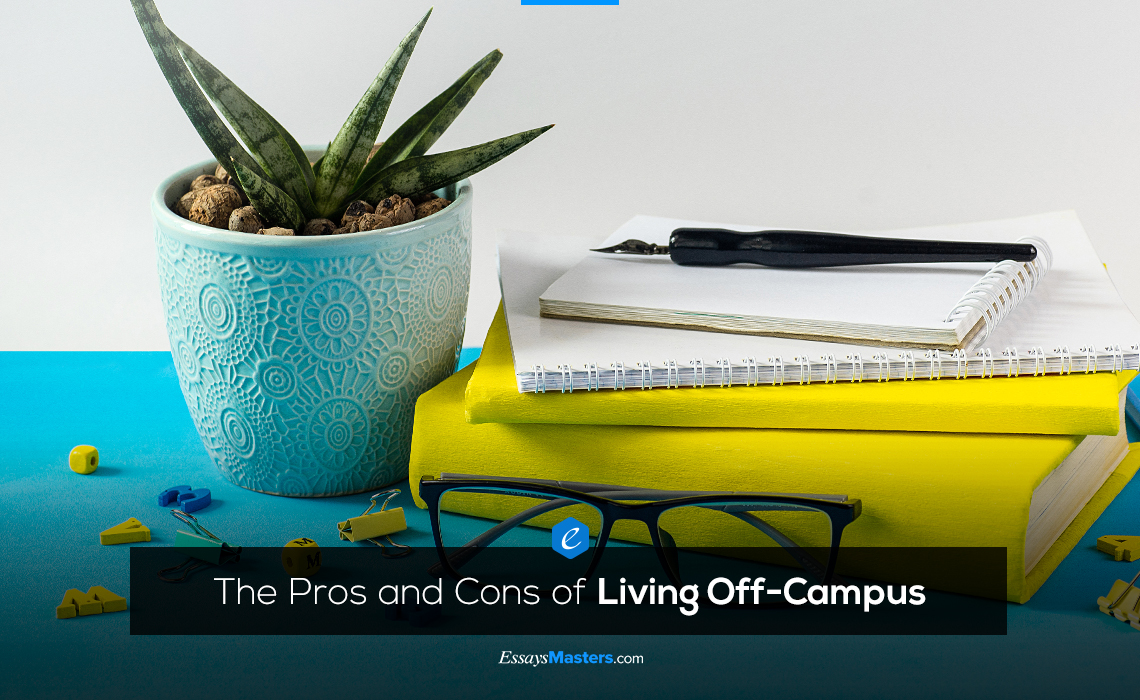 Starting your college life requires making a number of important decisions in advance. One of such decisions will be looking through the housing options and choosing the one suitable for you. Undoubtedly, on-campus dorm seems to be a perfect choice for a freshman. However, living off-campus also has its perks and benefits, especially considering the variety of options available.
The decision to live off-campus is certainly based on individual preferences and habits. Therefore, before making up your mind, consider the following pros and cons of living off campus.
Finances:
Since the costs of housing are normally split between several people, living off campus might be cheaper. Additionally, you typically pay rent and bills over the course, which doesn't require spending a large sum of money at one time. At the same time, you are not always provided with enough furniture comparing to on-campus housing.
Personal Space:
If you are more into having privacy from time to time, off-campus housing will be a perfect option. Rooms, bathrooms, and general living areas are usually cozier and larger. Thus, whenever you want to get away from it all, you can always close your door and stay in your own bedroom. However, if you prefer socializing and meeting new people, residence halls have more to offer.
Distance:
Moving away from campus is regarded as the best way of escaping from noise and crowds, isn't it? So, living outside the campus can be a good way to change the hectic college environment. At first sight, it might seem that it will be a challenge to get to and from campus since you live off-campus. Believe it or not, bus or shuttle services are provided for all the students who are renting affiliated apartments. Besides, public transportation is always a great option. The only disadvantage is that you have less access to campus and its facilities than on-campus residents.
Roommates:
It's good news that you can choose your roommates when you live off campus, right? Moreover, you can split bills and rent among your roommates. This way, it seems to be a great advantage of living off campus, as you will share the apartment with your friends. However, living together is not always the best way to strengthen your friendship, since you might fight more often because of household issues. If you have quarrels, it is bound to affect your relationship. So, make sure you are ready to compromise.
Food:
On the one hand, having meals up to your discretion makes it possible to cut the meal plan out of the cost of college, but on the other hand, you will be in charge of food shopping and cooking. If you love cooking, it won't be a hard task for you though.
Before making your final choice, it is recommended to consider both pros and cons of off-campus housing, or create your own list regarding your lifestyle and preferences.
---
You can find more about buy dissertations at our service.