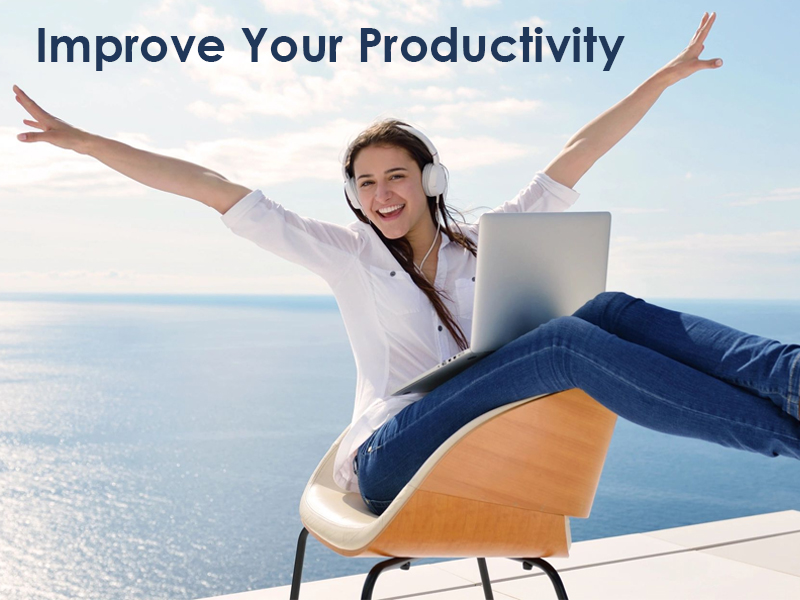 Even if one is sure that he/ she has no problems with organization and time management, it might not always be true. Project management is beneficial not only when creating software and building a skyscraper. Actually, you can learn its basics and easily implement its principles in your daily life, especially if you are looking for the ways to improve your time management and productivity.
Ways to Improve Productivity during Your Summer Break
One of the most effective ways to broaden your outlook and learn how to develop some new skills is to read some educational books relating to self-development. Use each free minute during your summer break to the fullest and try to learn something new.
In this article, I offer you a few summer projects that you can take up in order to improve your productivity and effectiveness.
Project 1: Take up a new habit
According to many research findings, it takes approximately two months to acquire a new habit. Therefore, taking into consideration the time commitment, you must carefully think of what habit to choose. I suggest that you focus on something that you have always wanted to try and find really challenging at the same time. Another thing to consider is to take small, but regular steps. Do not expect that you will master a new skill within a few days.
Therefore, choose one habit to acquire over the next 60 days and try reading The Power of Habit: Why We Do What We Do in Life and Business by Charles Duhigg in order to find some inspiration and encouragement.
Project 2: Try creative writing
You have probably always wanted to write a novel or to send your short story to some newspaper or magazine to be published. So, why not work on this idea? Warm and cozy summer evenings are the right time for you to practice in creative writing. Besides, it is a deep therapeutic practice. If writing is not your cup of tea, then try some other creative activities: painting or drawing, for example.
Project 3: Spend 10 minutes every day on reading some educational literature.
If you are not a morning person, start thinking carefully of becoming one. There are numerous merits and privileges of getting up early. First and foremost, it is a great opportunity to set the tone and mood for the whole day. Having enough time in the morning, you can start your day without a hustle: you can devote enough time to some morning things, such as positive affirmations, morning meditations or morning reading. For morning reading, I recommend to choose some self-development book and read it for at least 10 minutes.
Project 4: Improve your technical skills
If you have problems with some technical skills and some operations take too much of your time and energy, think of taking some technical courses (for example, course in mastering work in MS Excel or MS Publisher, if you need these programs for your work).
Introduce at least some of these projects into your daily life and you will see that your life will take a new positive turn.