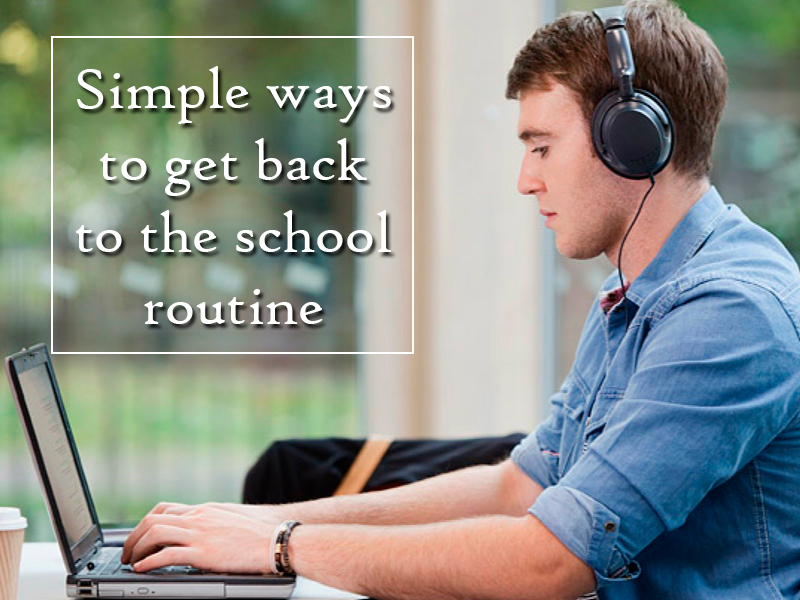 When summer comes to the end, students should get back to studying. They start making a revision plan and spending the revision weeks rewriting their lecture notes. Also, students create a peaceful workplace at home and buy necessary books and stationery for school.
Sometimes young people start worrying about how things will turn out over the upcoming months, what grades they will get on tests and where they will fit in socially. In order to assist students in overcoming back to school anxiety and stress, we have prepared a list of things they have to do to get back on track for the start of their new semester:
Students should make sure that they are in the right mindset. It is imperative for young people to take into consideration that their resolution to succeed is more significant than any other. If students do not believe in their abilities and do not decide to succeed, success will never come to them.
Take care of their own health and diet
Students should make sure that they get enough sleep and stick to a healthy diet. It is also advisable for young people to take some vitamins to boost their immune system. To stay healthy, active and fit teenagers may take a Zumba class if their schools offer it.
Work out the system of time management
Each student should manage his/her time wisely. Finding a balance between study and social interaction will help them to gain better control of their life.
Talk to a teacher/professor
Professional success of students comes from more important things than simple grades they get in class. Teachers can be great mentors who can guide them along the way throughout the school. Therefore, it is essential for young people to let teachers know that they look forward to being in their class.
There are lots of ways to start new term successfully. We hope that our tips will help students get ready for school in advance and have a great academic year ahead.