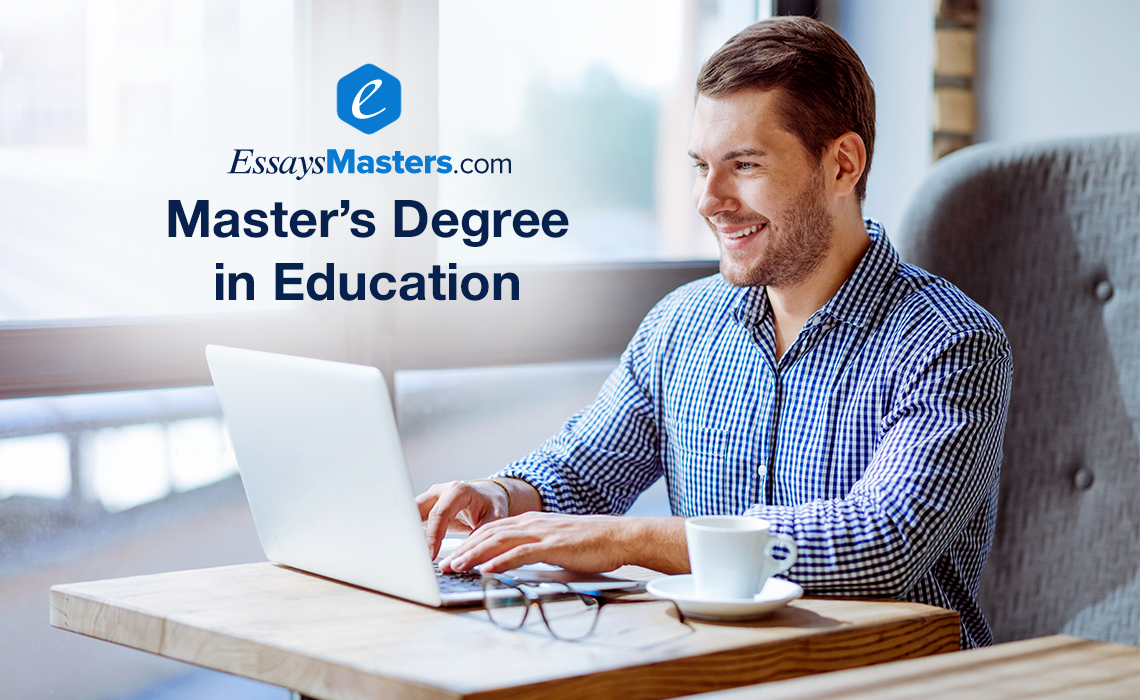 An advanced-level degree for education administrators and/or teachers, a Master's degree in education usually requires a study period of between one and three years, with much dependent on the intensity of the program i.e. whether the study is part or full-time. Although teachers do not require this degree to obtain certification, teachers in certain US states are required to obtain a Master's degree after they have held an initial teacher's certificate for a specific period of time to upgrade their certificate and go on teaching. It is also common for teachers to study for an advanced degree to meet ongoing educational requirements if they want to renew their certificates and continue to develop skills in the teaching profession.
To find out how to obtain a Master's degree in education, please read this question and answer guide.
Reasons for Acquiring a Master's Degree
Studying for a Master's degree in education or in a school subject that is teachable can earn the degree-holder better pay and more teaching accolades, in addition to the chance of taking on leadership positions. This degree can also help educators develop better skills, stay up-to-date with the latest methods and research, and get better at their jobs. As stated earlier, a Master's is required in certain states for the purpose of renewing an existing teacher's certificate. South Carolina, Maryland, and Massachusetts are some of the states that require this.
States in which teachers with a Master of education degree are awarded with advanced teacher's licenses, and sometimes better pay, include West Virginia, Virginia, South Dakota, New Mexico, Nebraska, Montana, Mississippi, Louisiana, Kentucky, Kansas, Iowa, Hawaii, Georgia, Connecticut, and Alaska.
Common Requirements for Gaining Admission to a Master's Degree Program in Education
Getting admitted onto a Master's degree in teaching program is a competitive business. Programs that offer a route to initial teacher's certification usually accept applicants with undergraduate degrees in any subject. Those programs that are not oriented to offering a route to teaching certification are prone to giving preferential treatment to those students who currently possess teaching certificates and who have at least some experience of teaching. To obtain a Master's degree in specific areas, applicants may need to be a Bachelor degree-holder in that particular field e.g. a Master's degree program to teach science will usually give preference to students who have Bachelor of Science or Bachelor of Science Education degrees. Additionally, a lot of Master's degree programs require undergraduates to have at least a GPA score of 3.0 or over and, possibly, a specific minimum Graduate Record Examinations (GRE) score. Other admissions criteria can include a personal essay/statement, a purpose statement, a recommendation letter, and a resume or portfolio related to the teaching profession.
Getting a Master's Degree in the Field of Education – What Types of Degrees Are There?
When it comes to choosing Master in teaching programs, the types and options are numerous. The degree that is right for your needs is likely to depend largely on your objectives and the areas that interest you. The two primary graduate degree types that most people tend to think of are MAT and MEd degrees (Master of Arts and Master of Education respectively). However, other degree types include the MA ED and the MS Ed (Master of Arts in Education and Master of Science in Education respectively).
MEd (Master of Education) Degrees
Usually, a MEd degree is aimed at existing teachers aspiring to move into roles of leadership and into other areas of the education sector. A MEd program typically covers educational theory.
MA Ed and MS Ed (Master of Arts in Education and Master of Science in Education) Degrees
Typically, the focus in MA Ed and MS Ed programs is helping existing educators to progress into leadership and administrative roles.
MIT (Master's in Teaching) Degrees
Most MIT degree programs are aimed at people with Bachelor degrees in non-educational subjects and no or limited teaching experience. These programs focus on preparing and helping students to become educators, fulfill the requirements of teaching certification, and transition to careers in teaching.
MAT (Master of Arts in Teaching) Degrees
MAT degrees are popular among new and existing teachers seeking to develop skills and strategies in instruction or widen their areas of expertise. Certain MAT degree programs offer a route to initial teacher certification, with some aimed at those who have Bachelor degrees already in other subjects and want to change career.
Graduate schools/training programs:
University of Pennsylvania
Rated 2 (NCTQ) for Specialist Education Training
Rated 6 (US News) as Best School for Education
Stanford University
Rated 1 (by US News) as Best School for Education
Wisconsin University, Madison
Rated 4 (US News) as Best School for Education
How to Get a Master`s Degree: Best Programs in the Sphere of Education
If you want to know how to get a master`s degree in the area of education, have a look at the following programs known for their number 1 positions in the US News & World Report ratings as well as the lists of National Council on Teacher Quality (NCTQ) for those who are ambitious and determined to be successful.
Hunter College, City University of New York
list of Graduate Special Education Programs – #3
list of Graduate Secondary Education Programs (according to NCTQ) – #8
list of Graduate Elementary Education Programs (according to NCTQ) – #92
University of Wisconsin (Madison)
Best Graduate Schools in Education (US News) – #4
Ohio State University
Graduate Elementary Education Programs (according to NCTQ) – #3
Best Graduate Schools in Education (US News) (according to NCTQ) – #18
Graduate Secondary Education Programs (according to NCTQ) – #19
Stanford University
Best Graduate Schools in Education (US News) – #1
University of California (Los Angeles)
Best Graduate Schools in Education (US News) – #11
Graduate Secondary Education Programs (according to NCTQ) – #5
Graduate Elementary Education Programs (according to NCTQ) – #188
University of Pennsylvania
Best Graduate Schools in Education (US News) – #6
University of Washington (Seattle)
Graduate Special Education Programs (according to NCTQ) – #2
Best Graduate Schools in Education (US News) – #8
Graduate Secondary Education Programs (according to NCTQ) – #103
Graduate Elementary Programs (according to NCTQ) – #113
University of Maryland
Graduate Special Education Programs (according to NCTQ) – #14
Graduate Elementary Education Programs (according to NCTQ) – #60
Graduate Secondary Education Programs (according to NCTQ) – #178
How to Get a Master's Degree Online
If you are too busy because of your work or your family responsibilities, it is possible to earn a Master's degree in teaching online. There is high demand for such programs and students trust them as schools give a guarantee of accreditation for every degree program online. However, be careful and never get involved into any programs, which you are not sure about. Only an official accreditation can be a valid reason for you to try studying online.
Wide Ranges of Programs
If you are interested in joining certain M.Ed. Programs online, you should know that they provide a variety of options for you to choose from. Any specialty of your interest can be possible for you since there are no limitations in geographical terms. You will be free of commuting and wasting time on long driving to the campus; thus, you will have more time for your online classes and getting a degree in the framework of your chosen program.
Accessible and Flexible
If you have decided to get your degree online, you will have to consider how you will fit the studies into your timetable with employment and family obligations. You can take part in your online classes from any location at the time that is convenient for you. You get all the chances to be involved in schooling actively if you organize your days so that nothing could distract your studies. Thinking about how to get a Master's degree online, you have definitely considered the benefits of not coming to the campus daily. First of all, the only focus of a student can be on class material, not communication with the fellow students. Secondly, no commuting saves a lot of time needed for the assignments and studies. You also save some money as you do not pay either for the fuel or college and university parking.
Self-Starter
Independent remote learners choose a specific type of learning material with the speed individual for everybody. If the classes take place online, a student can decide how long it is possible to stay online and when this class will be. Receiving an online message from the university portal, the students get the assignments to do with a clearly set timeframe from their professors. It is easy to take part in class discussions and forums online than in actual class. The students have to upload their responses to their peers' posts or give answers to the asked questions. They can do the revision and monitor the process as they post their tasks after careful thinking. If one has a question to ask, one can send it in a message to the professor and wait for the feedback.
Completion Ahead of Time
Online programs for getting a degree are typically less extensive than class programs. An accelerated master of education degree online course is much faster than completing of the same course in the university classrooms. Nevertheless, you should not think that less time needed fro completion also implies taking fewer efforts as tight schedules often cover more work to do.
Course and Research Topics in Online Master's Education Programs
Programs in education designed for getting a Master's degree are supposed to develop leadership abilities and expand the knowledge future teachers have. They also have a significant focus on the research skills, capacity of effective academic writing, critical thinking, logical reflection, and other aspects of being successful. There are various courses available in different terms and institutions; however, there are some typical aspects that are the same in every curriculum:
Evaluation and assessment of the curriculum models in a critical manner with a focus on practical and theoretical aspects aimed at creating the most effective classroom curriculum adjusted for the present-day diversity in classrooms.
Study of the policies and changes in curriculum; difference between present-day approaches and those of previous years.
Educational topics: literacy, counseling, subjects to teach, numeracy, education for adults, etc.
The Master of education degree online should be able to analyze the educational technologies, in particular perspectives in pedagogy, computer-based studies, classroom integration problems, special education, use of multi-media in pedagogy, and so on.
Procedures, practical approaches, assessment reports to show the school achievements, environment in classroom.
Impact of the literacy education on pedagogical principles, taking into consideration cultural and social aspects, literacy research tendencies, perspectives of special education, ESL and mainstream education in terms of assessment, etc.
Teaching English as a second language with differentiation and peculiar instruction in instructional purposes.
Collaborative approach and skills needed to teach adults.
The Master of education degree should also know about how to study the pedagogical, practical, and theoretical perspectives to make the teaching practice more advanced.
Transformative learning in classroom.
Cognition and learning from the point of view of evaluative approach with consequent impact on assessment and instruction.
Analysis of educational psychology, processes of cognition, motivation, and their correlation with the efficiency of learning mathematics, reading, and writing as the core areas.
Classroom inclusion of people with special needs.
Study of various forms of literacy and corresponding instructional approaches in the present-day classroom with high level of diversity.
Critical analysis of the pedagogical support that implies various aspects of assessment, comprehension, strategies of study as literacy skills along with foundational skills.
Study of the key features of disabilities in learning and potential support given to students with disabilities in learning.
Cognition research with corresponding support and elements developed to assist the students in the environment of the classroom.
Examination of the practical, theoretical, and developmental aspects of evaluation and assessment tools in learning.
Study of the evaluative frameworks developed to assess and measure educational programs in terms of their value; facility foundation, students' needs and resources available in balance.
Exploration of motivation psychology for learners in the framework of classroom instructional management.
Survey of the language value in learning and its impact on the cognitive development and overall educational environment.
Study of the practical approach and facilitating numeracy promotion in classroom with impact on learning math, science, engineering, and technology.
School Administrators and Teachers: Job Outlook
Master's programs in education give high chances of employment for the teachers. This tendency of high demand for good teachers will be kept for years, as there is an urgent need in the improvements of student's knowledge and achievement rates. Qualified teachers in such areas as science, math, and English will always be needed.