Stress may be overwhelming and painful, but it may also be beneficial; it all depends on the way somebody perceives certain events or situations. It can leave a person tense and unable to sleep or think, as well as causing fatigue or irritability. Stress can make people chronically anticipate the next difficult event (Coon & Mitterer, 2014). Besides, it may be a thrill or a challenge for an individual; in such cases, it is viewed as a positive thing. If stress is a completely negative experience, it has to be dealt with urgently. Keeping a stress diary is one way to do that. This paper will provide an observation of different stressful situations experienced by a person who kept a two-week stress diary, as well as physical and emotional responses to stressors the individual developed. It will also provide an overview of strategies elaborated by the individual in the process of dealing with stress.

Get a price quote
Paper Features
Free bibliography page
Free title page
Free formatting (APA, MLA, Harvard, Chicago/Turabian)
Free revision (within 2 days)
Free e-mail delivery
24/7 support
Format
Approx. 300 words/page
Font: 12 point Times New Roman
Double and single spacing
1 inch margin
Up-to-date sources
Any citation style
Day 1
Stress experienced on the first day of keeping a diary was mostly related to academic pressure. There was an assignment to learn a poem by heart and I was struggling with it for the whole weekend. On Monday morning, I still felt like I could not retell it perfectly. Whenever something has to be studied by heart, it causes an immense amount of stress and anxiety. There are two reasons for that: firstly, public speaking is always a challenge and, secondly, words get mixed up in the head. Stress level increased closer to the beginning of the literature class and reduced to zero when the teacher decided to reschedule checkup for the next time. At the beginning of the class and minutes before it started, I felt immense anxiety and fear. I have to learn how to speak in public in order to reduce the incidence of panic. In order to do that, I decided to take up acting classes in the amateur theatre. This way, I would get used to being in the center of everyones attention and practice memorization by learning lines by heart.
Day 3
The first stressful situation on the third day of school was related to the fact that I overslept. I was getting ready in a hurry, which is why I forgot the copybook with the essay and money for lunch. When the teacher asked me about the essay, I responded that I forgot it at home. Naturally, he did not believe me and I felt embarrassed and angry for oversleeping. I was also enraged by the teachers inability to understand the situation and absence of trust to students. Stress intensified when the teacher started yelling at me for lying to him and threatened to invite my parents to school. It would be so embarrassing if they came and heard how he described the situation. I hate it when people make snap judgments about others without trying to understand them. I felt relieved when the lesson ended and I could go to canteen, but then I realized I had no money. I did not want to borrow from anyone because it felt stupid. At the end of the school day, I felt so hungry that I could not think clearly. I felt irritated and bitter, but at the same time emotionally and physically exhausted. I decided that this was the last time I overslept from now on I would set up three alarm clocks to wake me up and get ready for school carefully. I realized that I was extremely disorganized all the time and it caused many stressful situations. Hence, now I have to manage my time and tasks more effectively with the help of a diary.
Day 5
While I was getting ready for school, my mother approached me about my grades. My parents are always dissatisfied with my academic achievements although I am doing everything I can. They are constantly telling me that soon I will have to pass SATs and it is important to excel at these tests. Entering college is important for me as well, but studying is not the only thing I need to do. I also have to spare some time for hobbies and parties. I am at the prime of my life now, but I am forced to do things I dislike. I already have a headache because of this whole situation. Parents pressure constitutes the main stressor in this situation. The only thing that can be done is to explain to them calmly that yelling and arguing will not lead to any positive results. Tutoring may help to improve grades. I will also try to seek help from classmates to avoid such stressful situations in the future.
Day 7
Today, the word stress was the word of the day. Neighbors dog was barking almost all night long and their newborn baby had been crying nonstop since 4 AM. To say I was sleep-deprived is to say nothing. My concentration and overall attentiveness were low due to poor sleep and I accidentally spilled coffee all over my computer. My clumsiness had never caused anything more disastrous than that. I cannot do anything without my computer and now I have to take it to the repair center that will take several days at minimum. I cannot even imagine how I am going to perform projects at school. I feel chaotic and self-pitiful. I cannot concentrate on doing anything else and worry all the time. It is just midday, but I already feel a horrible fatigue and a complete lack of energy.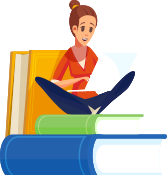 A top 10 writer option allows that you to cooperate with one of our best experts.
We guarantee that we will assign the most seasoned specialist to work on your assignment.
Day 8
Todays level of stress reached its peak because of bullying at school. Some of my classmates saw my mother had tagged me in the video where we were singing karaoke together. They had already spread so much gossip about that and now they started teasing and mocking me and my musical talent. I would evaluate the level of stress I experienced as 9 out of 10. The most significant stressor in this situation was the unpredictability of stressor. It is a well-known fact that unpreparedness to something may cause immense distress in any person (Coon & Mitterer, 2014). Peer pressure is another issue that causes apprehension and unease. I cannot express my true self in a group where everyone mocks singing. I become aggressive and tense, but I cannot show these emotions at school because of fear of being judged. I have decided to hide my hobbies from now on because I hate being bullied like that.
Day 9
My love life is a mess as always. Sometimes, I feel like I am meant to be lonely and miserable my whole life. Almost all my classmates are dating or at least were dating, but I did not even try that. They all go to cool clubs and meet new people there, but my parents do not allow me to do that. This is completely unfair. In addition to that, I feel like I have gained weight and this fact makes me even more insecure, moody, and shy. The inability to ask someone out on a date causes a lot of stress. The main stressors here are classmates and neighbors who are dating and share about it on social networks with the help of posts and photos. The strategy that may be adopted here is avoidance of stress-provoking situations if it is possible. For instance, I can delete my profile from social networking sites and in this way protect myself from unnecessary distress.
Day 10
I wanted to go to cinema with friends today, but my mother overloaded me with household chores at the last minute. She told me that this was my own fault because she had been constantly reminding me to clean my room and do the laundry. I kept forgetting about these things because I had school tasks and projects and now I have to stay at home, while other classmates are having fun. I feel envious of them and angry at myself. In addition to that, the deadline for the reading assignment is close, but I have not even started reading. I have too many other projects to complete. That is why I am preoccupied with managing all these things on time. Inability to manage time is the main stressor here. When person works under pressure of a deadline at a near maximum capacity for a long time, he or she is in danger of burnout (Coon & Mitterer, 2014). In order to avoid further mental fatigue, I may try to work smarter rather than harder. I need to make short to-do lists for every day in order to avoid stressful moments relating to deadlines.
Day 12
I woke up in pain as one of my teeth hurt so much that I could not talk. It was unbearable and, in addition to this, I had to use my savings to cover expenses at the dentists because parents were out of town. I have been collecting this money for so long and I wanted to buy a new bicycle, but now I will have to spend it on doctors. I feel like there is some serious problem with that tooth. Another stress situation today happened when I was on my way to the dentist. Some man bumped into me and stole my wallet. There were just a few dollars there, but I loved the wallet very much. The main stressors of today were things that people are unable to predict or control like diseases and theft. Illness is impossible to avoid completely, but robbery may have not happened if I were calmer and more attentive.
Day 14
I got C for my reading assignment and that is why I feel undervalued. The teacher told me that I could rewrite it completely and I agreed, but when I came home, my mother loaded me with household chores again. I felt as if stress was accumulating in me. When I tried to refuse to clean the house, she started a long speech about how much she was doing for me, how tired she was, and how my life was easy now compared to what it would be in the future. This conversation only intensified my stress. Hence, I did all the tasks she gave because I felt guilty and then I rewrote the assignment. As a result, I almost have not slept and missed one more cool party. I believe that if I had mixed todays work with short breaks, I would have felt less stress.
Try our

VIP Services
from the incredible opportunity at a very reasonable price.
Limited time offer
-
order our VIP package
with 20% discount.
Stress Management
The most frequent stress experienced during the two weeks was connected to school. In particular, issues with academic progress were the strongest stressors. The most unpleasant stress was related to bullying at school. Stress affected productivity to a great extent and in some cases reaction to it was so severe that the person could not work at all. Situations that caused stress were mostly social events or arguments with parents. Underlying causes of stress are rooted in the inability to manage time effectively and fear of being perceived by peers in the wrong way. Different ways of handling stress were suggested, in particular: taking acting classes to overcome fear of public speaking, using diary to be better at time management, hiring a tutor to improve grades, deleting profiles from social networks to avoid stressors, and interchanging work with periods of relaxation.
Conclusion
Stress experienced in daily life can be destructive. It may lead to physical health problems, as well as serious mental health issues. In order to reduce stress, the person must learn how emotions generally work. Understanding patterns in response to stressful events and circumstances, recognizing interaction between these events and response, identifying emotional triggers, and coping with life events that trigger stress may prove to be effective.
In case you have considered our research paper sample a great piece of writing and you would like to get the similar one, you are welcome to order from our research paper writing service.

100% Confidentiality

24/7 Cusmer Support

Professional US Writers

100% Authentic

Cheap Prices

Deadline Meeting