For any organization to attain their set objectives, there are essential aspects that need to be well-defined. They will ensure a smooth workflow and good time management to hit their productivity target. Communication and conflict resolution are also aspects that need to be taken care of. This helps to avoid conflict cases, and if they occur, they will be minimal and have a clear way of resolving them. In this paper we are going to look at Augusta Health, concentrating specifically on the role conflict within groups, communication problem, the lack of cohesiveness and intergroup conflicts.

Get a price quote
Paper Features
Free bibliography page
Free title page
Free formatting (APA, MLA, Harvard, Chicago/Turabian)
Free revision (within 2 days)
Free e-mail delivery
24/7 support
Format
Approx. 300 words/page
Font: 12 point Times New Roman
Double and single spacing
1 inch margin
Up-to-date sources
Any citation style
Augusta Health is a healthcare facility in Fishersville, Virginia and serves the Augusta County, Staunton, and Waynesboro cities. The hospital was founded in 1994 to offer quality healthcare to all patients. It has facilities like ranging from Cancer Center, Intensive care unit, and Emergency Laboratory among others.
Healthcare delivery occurs in a complex system of an institutional, structural environment, ranging from different professional family, community technologists to legal requirements (Mary& Mills, 2002).Therefore there is a high probability of a conflict occurring within the healthcare facility. They occur within groups of different professionals working within a hospital and also between professionals and patients admitted to a facility.
To start with, there might be role conflict within groups. It occurs when a certain employee is supposed to fulfill duties from two contradicting directions (Piper, 2006). This makes it difficult for the individual to accomplish both demands at the same time. For instance, a nurse may be needed by the supervisor in the burns unit to take medication care of a patient in that unit, while at the same time the supervisor in the labor unit assigns the same nurse some task in the labor ward.
Role conflict in groups is caused by the pressure put on the group by two contradicting and incompatible demands that usually compete against each other. This leads to an ambiguous definition of tasks. The inconsistent directions from two superiors cause anxiety and negative attitude toward them and reduce the productivity of the group involved.
The other problem identified is communication between group members. Formal communication is vital within any organization since it ensures the sharing of thoughts in structuring organizational activities and strategies (Agarwal, 2012).It helps in balancing individual and organizational objectives.
In Augusta Health Hospital, there are various departments: finance, human resources accident, and emergency department just to mention a few. The types of communication involved are vertical and horizontal communication. In this case, it was identified that not all employees in the groups were being informed. Employees who did not use emails on a regular basis were the ones who were affected the most. Also, different messages, which were sometimes controversial, were being sent, causing confusion among employees involved. It was also observed that the group leaders did not communicate their plans to employees thus making the plan of the hospital unknown, which means that there was no motivation for employees to do their best to attain the objective. Moreover, the different units and departments in the hospital rarely engage in face-to-face collaborative meetings. They tend to work as if it is a competition between the departments with less or no vital information sharing that could have helped to improve the quality of health care services the hospital offers.
Another problem identified was the lack of cohesiveness in groups with diverse members. Cohesiveness is the bond that helps to pull people together as members of an institution. It gives people a sense of community. In Augusta Health, employees are not always interactive and do not usually engage in conversations with each other. They are not aware of each other's strengths and weaknesses since there is no interpersonal rapport which helps to build cohesiveness. The lack of it in Augusta Health is caused by various factors. One of these factors is that group members are not open-minded to new employees who join the institution. For instance, when a doctor quits the job due to various reasons and another doctor is admitted to join the team, he or she is not welcomed accordingly by their fellow doctors. This makes it hard for the employee to trust other group members. Differences in religion and race also cause the lack of cohesiveness.
Research done by Mullen and Copper in 1994 shows that cohesiveness helps to improve productivity and reveals that suboptimal performance results from inadequate coordination among the group members (Mullen & Copper, 1994). The lack of cohesiveness increases chances of the health care facility not attaining its objectives, since productivity and quality of services rendered will not meet the objective. Individuals in a group that do not have strong cohesion are also likely to leave or resign in case a conflict occurs, and this may lead the hospital to losing professionals who are skilled and competent in their field.
Excessive intergroup conflict is another problem identified in Augusta Health. The health care facility has a differentiated horizontal level of management. With different services being provided by different sections within the facility, some of these sections may seem to have more power or be more superior to other sections. The elements that cause intergroup conflict are related to functional, power and historical differences among the groups related (Toomey, Dorjee & Ting, 2013).
In Augusta Health, the intergroup conflict exists when the finance department may report cases of failure of the equipment such as printers or computers which are used in salary processing in the ICT department. The maintenance staff of the ICT department may then respond to the cases and claim that the finance department is overworking that particular equipment. The finance department manager may then claim that the ICT department failed to maintain the equipment and the accusations may continue as every department blames the other in the cause of failure.
Limited resources also increase intergroup conflicts. This causes different perception among the groups involved, regarding time, status and the priority. A manager in the cancer treatment department may feel like he or she has a higher priority in the access to some resources, which are scarce, than the mental health department. This is more likely to cause conflict between the two departments since both of them have equal rights in utilizing the available resources.
Intergroup conflicts cause members within the group to overlook their differences in efforts to unite with the other side. Consequently, the groups lose focus of the hospital's goals and objectives. The isolation will then lead to decreased communication among the groups involved, which will then destroy the health care facility.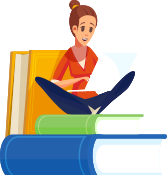 A top 10 writer option allows that you to cooperate with one of our best experts.
We guarantee that we will assign the most seasoned specialist to work on your assignment.
Recommendations for resolving the problems
The role conflict within groups can be handled by managers. They have to accurately define and establish the expected role and responsibility of each and every member of the group. This will eliminate the perceived role among the team members and ensure that the employees are conversant with their roles, reducing the stress levels, thus enhancing the hospitals productivity. Employees can also be involved in decision-making and their views considered vital in the process. The supervisor should make certain that all employees under him or her work in coordination with each other.
The communication problems among group members can be resolved in various ways. The hospital can schedule a regular time for employees to communicate with their managers and supervisors. Therefore, various sensitive matters will be tackled, and the employees' views will be incorporated into decisions.
Colleague-to-colleague interaction should be embraced, and management should insist on the need of a friendly environment at work. This will ensure that co-workers can trust each other, which will make solving a conflict easier.
The lack of cohesiveness in groups with diverse members can be resolved by managers encouraging teamwork. Managers and supervisors should also be trained in how to acquire effective communication skills and the importance of not micromanaging their juniors. The management of the hospital has to focus on the importance of teamwork for achieving the goal. Policies and procedures on how to deal with a conflict that may arise should be printed and made available for the employees to educate and equip them with conflict resolution skills.
Excessive intergroup conflict in Augusta Health can be reduced through smoothening groups' interaction to focus on the common organizational goal. This will help to de-emphasize their differences. An authoritative command is another means for solving this problem. The entire hospital management should intervene if the conflicting groups cannot resolve the problem on their own but this does not offer the everlasting solution since the problem is likely to occur again. Other alternative dispute resolving solutions should also be considered and encouraged.
The hospital can plan employees training. They can choose who will participate in the training but ensure that every group is represented. The training will include people with good understanding of the issues and those with less understanding. Incorporating people with less understanding ensures that they improve their knowledge regarding the matter.
The goal of the training will then be set. This includes different areas the training is meant to cover in problem-solving, like enhancing communication and group cohesiveness. The participants will be free to interact, and ask questions, which will then be answered by professionals conducting the training. This should all be done within the set time frame. The training needs to concentrate on both the task and the group at large. During the training, all members are required to contribute since they represent their groups. They should even jot down the main points to remain focused. During this interaction, the main aim is to find a solution to a given problem and not to fixate on the problem (Peck, 1998). This will assure that at the end of the training all members will have the skill of conflict resolution and problem-solving. The skills are important in increasing efficiency and productivity thus ensuring that the hospital attains its objective.
In conclusion, it is important for managers and employee of any given organization to confirm that conflicts in their organizations are minimal, and when they occur, there is a simple way of solving them. This is supported by efficient and interactive communication, which helps to promote cohesiveness among the different group members. Cohesiveness will then lead to minimal intergroup conflicts, which means that production will increase, and the high quality of services will be achieved. As a result, the institution will attain its objective.
In case you have considered our sample a great piece of writing and you would like to get the similar one, you are welcome to order from our research paper writing service.

100% Confidentiality

24/7 Cusmer Support

Professional US Writers

100% Authentic

Cheap Prices

Deadline Meeting